Cleaning your beauty blender and makeup brushes can be a total bore, but this adorable new device makes it so much more fun! You've probably seen a cute mini beauty blender washing machine on youtube or instagram, and wondered how they work.
These small devices get rid of dirt and germs on your makeup brushes on auto pilot, and are super easy to use.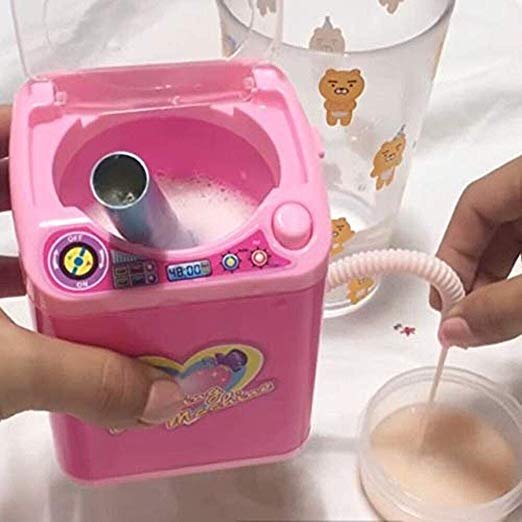 How Does The Mini Beauty Blender Washing Machine Work?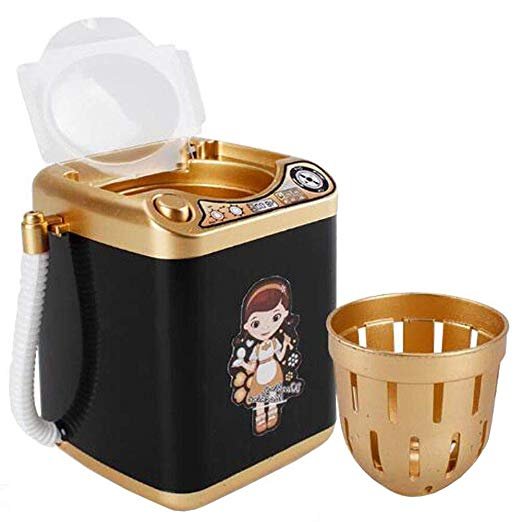 The mini beauty blender washer is ready to go in just a few seconds. Simply add a AA battery, and it's ready for action.
Next, put your makeup applicator in the basket, cover with water, and add a small amount of makeup brush cleanser.
Then, place the small hose into the sink or basin, to catch the dirty water as it drains. Finally, switch on the washing machine, and let it works its magic.
Within a few minutes, your makeup brushes will be rid of all the powders, dirt, and bacteria to leave behind sparkling sanitary brushes.
Where To Get A Mini Beauty Blender Washer
You can find beauty blender washers all over the internet, but here are two of the best models.
This pink one has everything you need to get your makeup brushes squeaky clean.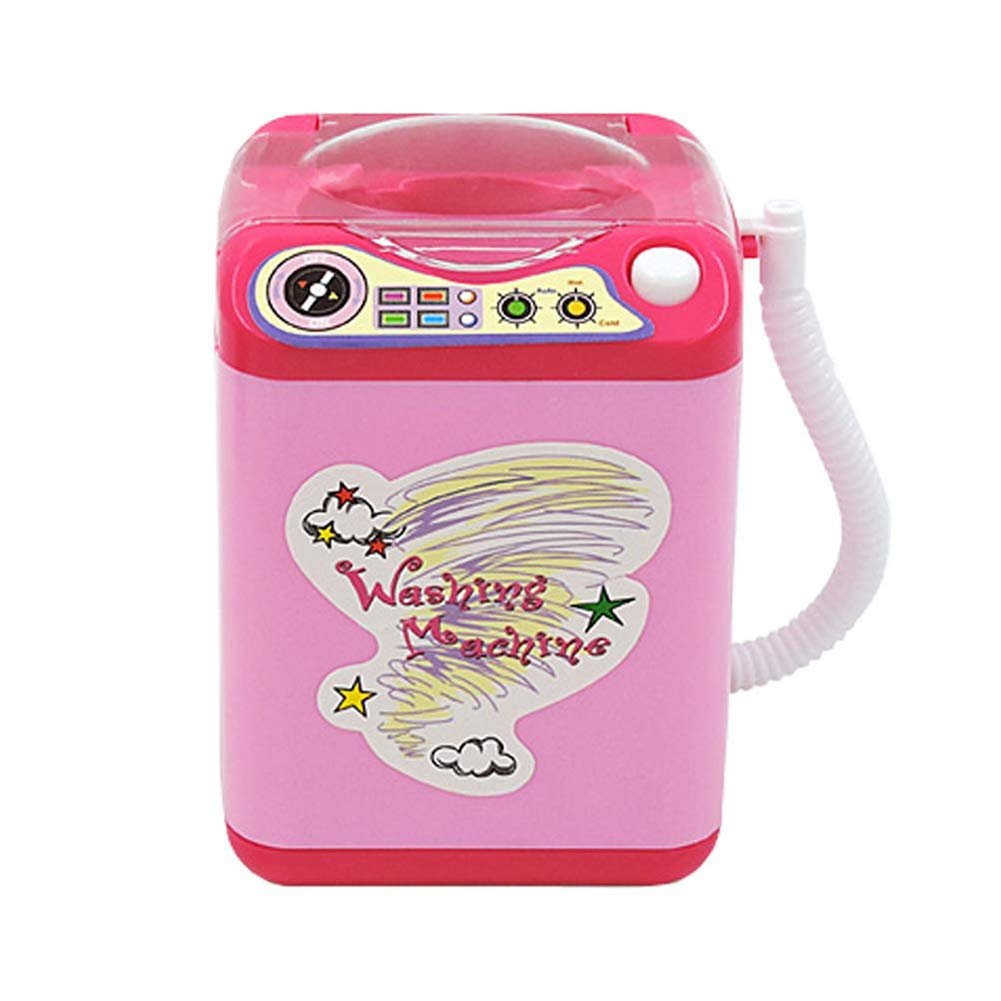 Check Price
This Gold and Black makeup brush washer is also a great choice, with a basket that makes it ever better for cleaning beauty blenders.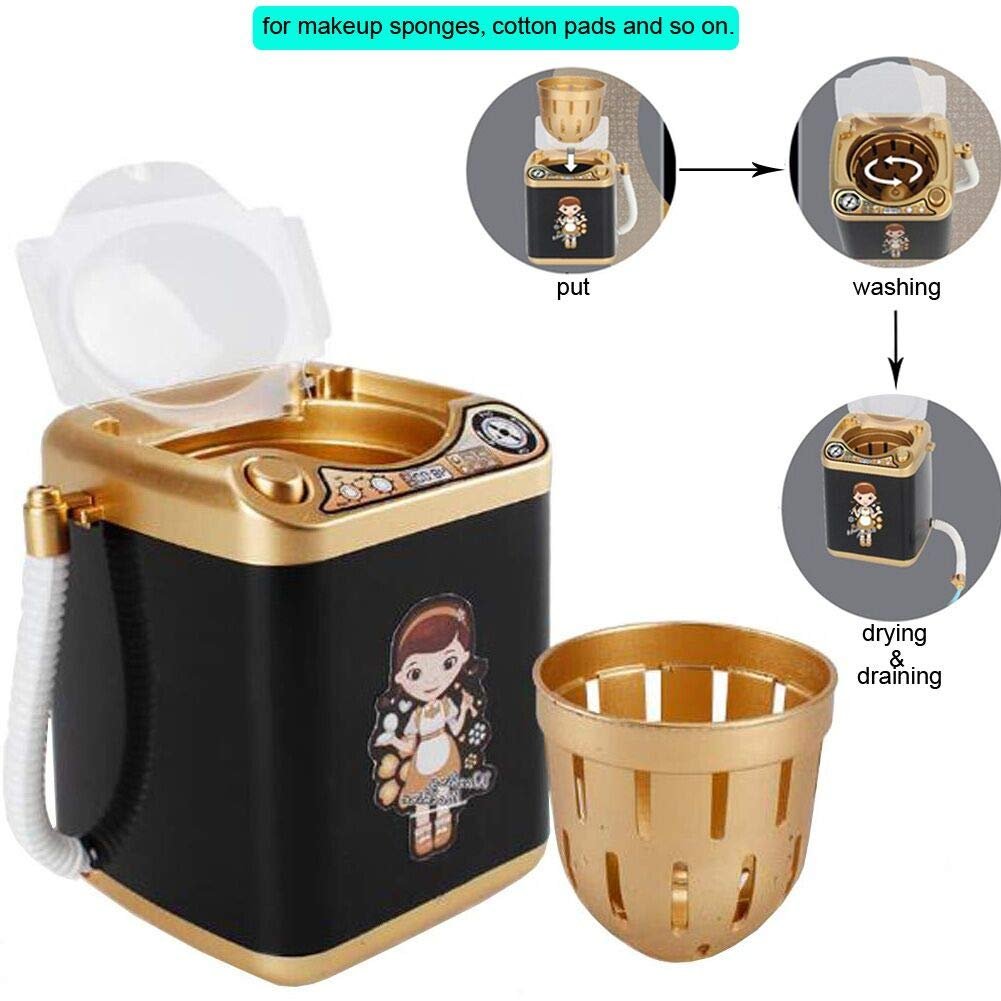 Check Price
Tips For Using Your Beauty Blender Washing Machine
Here are a few tricks for getting the best results from your new beauty blender washing machine.
Wash small beauty blenders one at a time, and makeup brushes in small batches.
Fill the washing basin just a little more than needed to cover the brushes.
Use a small amount of cleaner: a little goes a long way!
We hope you enjoyed this review of the mini beauty blender washer!
If you are looking for a heavier duty way to clean more makeup brushes at a time, be sure to check out this post on full size machines: Best Makeup Brush Cleaner Machine Reviews.