It's officially summer and time to embrace that natural, dewy glow! The latest beauty hack taking over social media? Rose water spray. This floral-infused mist is about to become your new summer skin savior.
Far from just a trend, rose water offers some legit skin benefits. The gentle astringent properties help balance the skin's pH while the anti-inflammatory antioxidants reduce redness and soothe irritation. Regular washing with benzoyl peroxide and spritzing my face with rose water definitely helped me control my excess oil and shine.
But with so many options on the market, how do you know which rose water facial spray is right for you? I tested out the top 5 best-selling mists to find out. Whether you have dry, oily, mature, or acne-prone skin, there's a rose water spray perfect for achieving hydrated, radiant skin this summer.
Keep reading for reviews on my top picks, along with tips on when and how to use rose water facial spray for flawless, fresh summer skin. Ditch the heavy makeup and let the flowers work their magic!
But first…
What is Rose Water Spray?
Rose water spray is a multifunctional facial mist made from rose extract and water. It provides a quick and easy way to hydrate, soothe, and refresh your skin anytime, anywhere. The floral-scented mist can be spritzed under or over makeup or on clean skin when you need a pick-me-up.
Rose water contains natural antioxidants and anti-inflammatory properties. It helps balance pH levels, control excess oil, reduce redness and irritation, and give skin a dewy glow. The gentle astringent benefits also make it great for setting makeup. Just a few spritzes can make your makeup last longer without caking or fading.
The Best Rose Water Sprays of 2023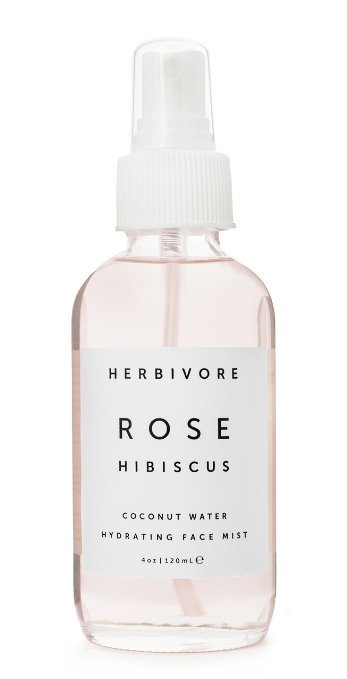 Herbivore's product is lightweight and gentle, perfect for sensitive skin. The spray has a base of organic coconut water and youth-boosting hibiscus. The Herbivore spray also uses Bulgarian rose to hydrate & tone skin.
While this product works well for all skin types, it is paraben-free, sulfate-free, alcohol-free, and cruelty-free–the perfect combo for those with sensitive skin.
I love that this spray is handcrafted in small batches, and the simply classic bottle design makes it pretty as well (hey, it matters to me!).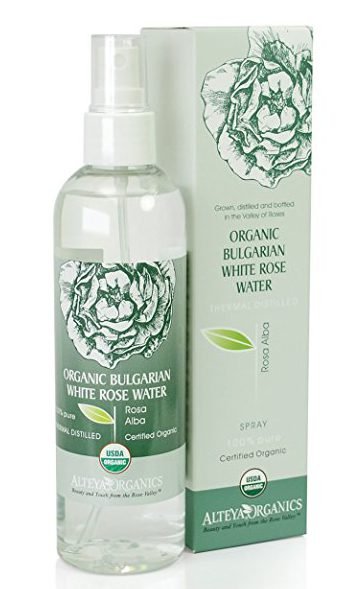 The spray by Alteya Organics works very well to keep skin hydrated. Alteya uses 100% pure, steam-distilled white rose water. Allegedly, the Rosa Alba blossoms they use are one of the rarest oil-bearing roses.
This spray has a lighter and more delicate floral aroma than other rose sprays, and the formula makes skin feel soft and smooth. I love the nice "hydrated glow" that this rose spray gives my skin!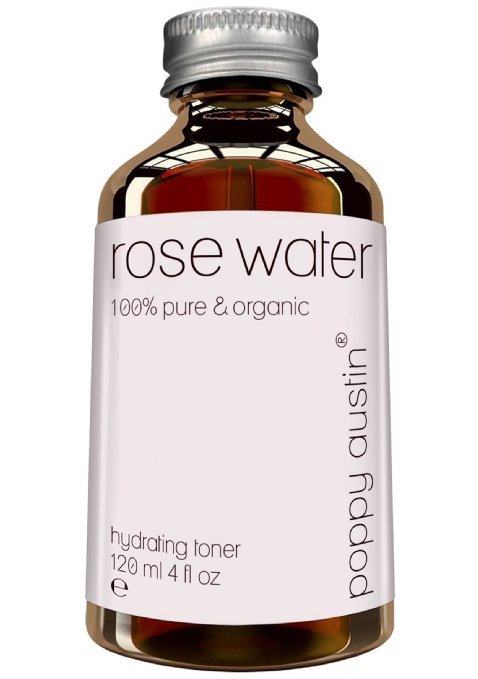 This toner by Poppy Austin works great as a hydrating toner, making it a great choice for oily skin.
While this toner does not come in a spray bottle, I love the sturdy apothecary-size bottle, and I attached my own spray nozzle, making it super convenient to use.
The formula uses Moroccan rose water which gives skin a healthy glow while absorbing excess oils. It also restores the skin's PH balance, soothes redness, and gives you a nice fresh look. I use it before I put on my makeup, and I spritz some on my face throughout the day to absorb oils.
Pro tip: Try putting some of this rose water in a small ice cube tray and freezing it overnight. You can then use it as an ice toner for ultra-smooth skin.


The Mario Badescu Spray is one of the most popular out there. It works well for freshening up tight, dry skin, and leaves the perfect glow over top of makeup when used as a setting spray.
The formula is heavier weight which will not smudge your makeup, and will stick with you all day.
This is now my go-to rose water spray because it's the best-smelling one I've tried. It hydrates my skin like no other (I suspect because of the aloe), and to top it all off, it's the most affordable spray out of all the ones I tried.
I hope you enjoyed checking out my little buying guide, and hope you find the best toner for your skin type! Happy spraying!