Are you one of those people who tries to curl your hair, and prays it doesn't turn into a tangled mess? Trust me, you're not the only one who wishes effortless curls were easier to create.
But finally the curl-challenged can create beautiful hair with a new tool called the automatic curling iron. These rotating curling irons eliminate all the guesswork that comes with creating perfect curls, so you can just worry about your outfit!
In this review, we'll go over the top 5 picks for best automatic curling iron, and help you choose the best one for your hair!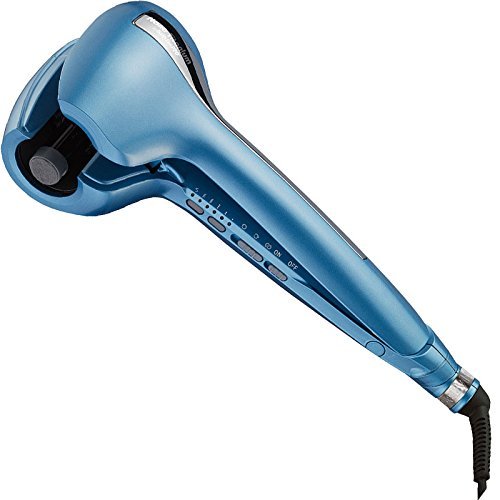 Check Price
The Babyliss Pro curl machine is the easiest automatic curling iron to use of complete beginners. Why is that? Because this device does pretty much all the work for you.
You get the device ready by choosing from three different curl sizes. You can also choose from three different heat settings, and set the iron to curl to the left, right or alternate. Finally you insert a strand of hair, and the babyliss takes care of the rest! With all these options you can create a really natural looking curly style, with minimal effort.
The Babyliss Pro is a great pick for people who want a variety of curl sizes to choose from, and who are new to hair curling.
BaBylissPRO Key Features:
3 Different Curl Sizes
3-direction curl control: right, left, alternate – creates uniform or free-flowing looks
3 heat settings: 450°F, 410°F, 375°F – for all types of hair
MaxLife PRO brushless motor – precision curling control and long life
regulated internal heat and timer settings
Smart Tech safeguard and energy saver: auto shut-off, sleep mode and motion sensor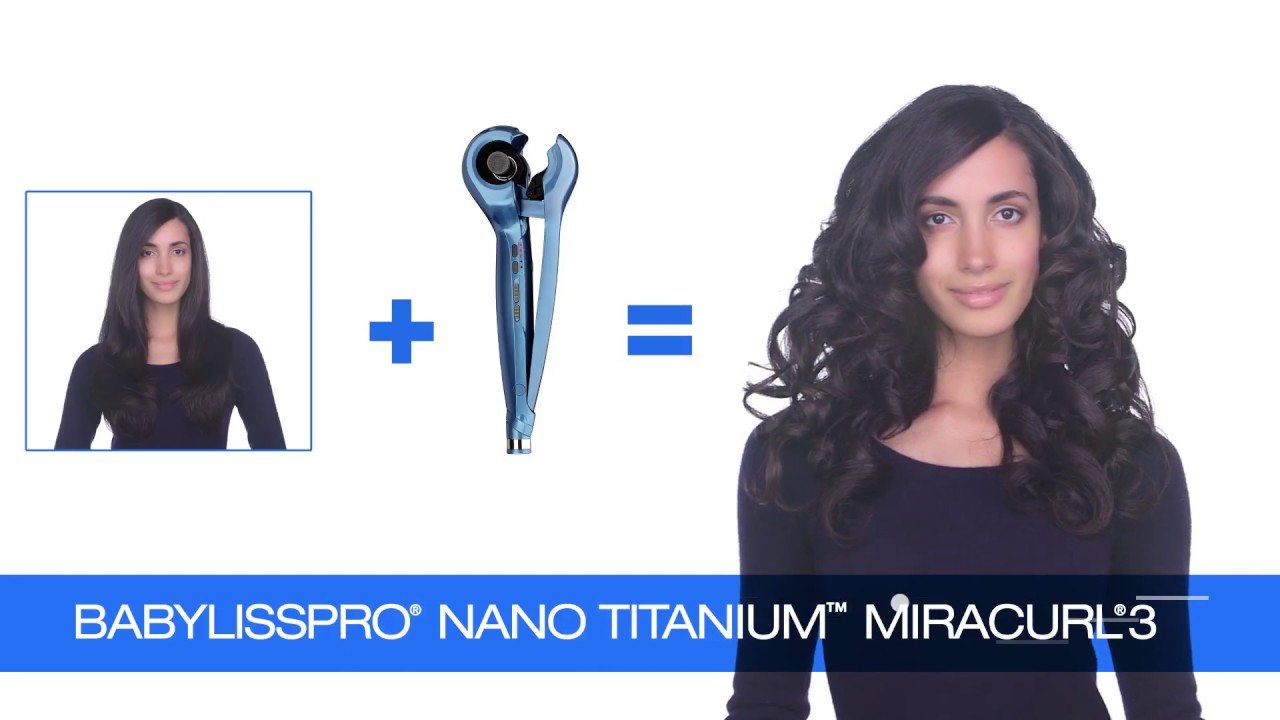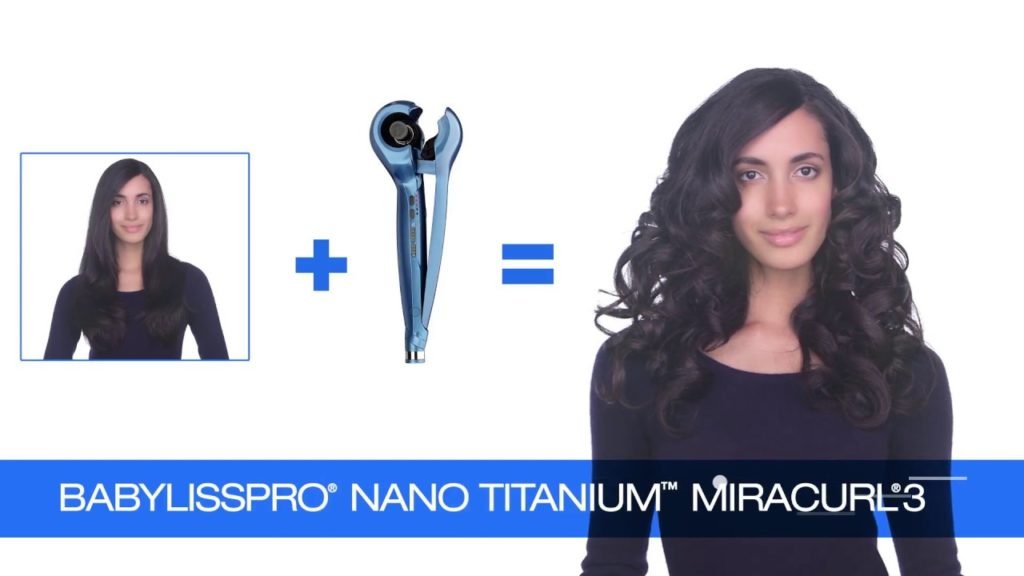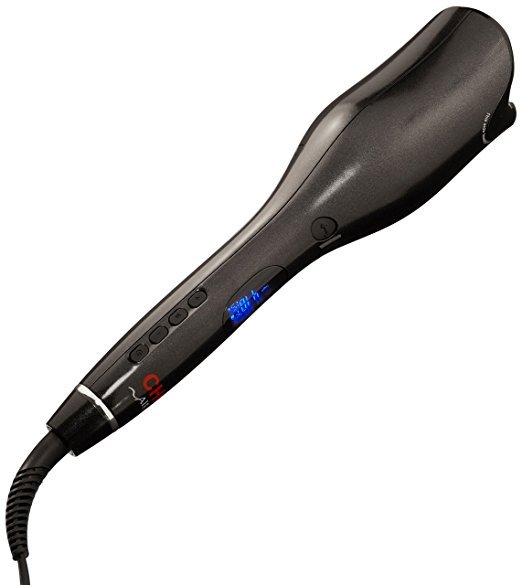 Check Price
From the makers of CHI (known for their amazing flat irons), comes an easy to use automatic curling iron that gives you perfect curls.
The CHI Air Spin n Curl is a little different from other automatic curling irons, because it creates little tension with your hair, but produces amazing results. You simply select the heat level, place a strand of hair between the two barrels, and hit the button left or right. The curling iron takes care of the rest, and sets a timer for perfect even curls. When the timer is done, simply pull down- no need to worry about hair getting stuck in this device!
The CHI Spin N Curl is a great pick for people with longer hair, who want beautiful gentle curls. It doesn't work as well on shorter hair, since the strands have to sit inside the device. Instead of the big kinky curls that some other automatic curling irons make, this one makes a beautiful soft beachy curls. A great pick for a those who want a more effortless curl style.
CHI Air Spin N Curl Key Features:
Ceramic rotating 1 inch barrel
Easily adjustable digital temperature display with three settings
Directional buttons, move right or left
Beep timer alert
Automatic shut off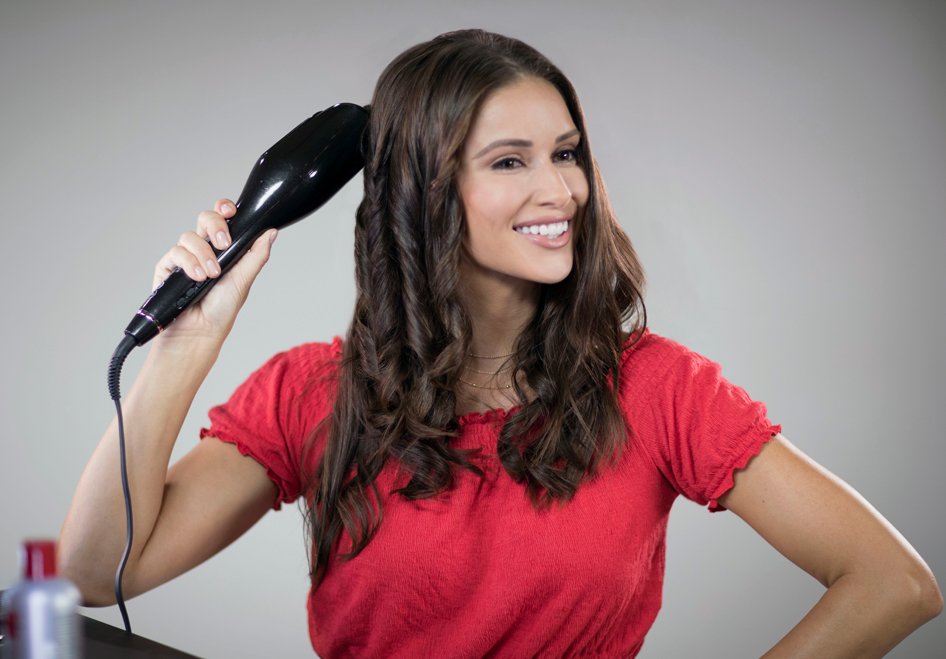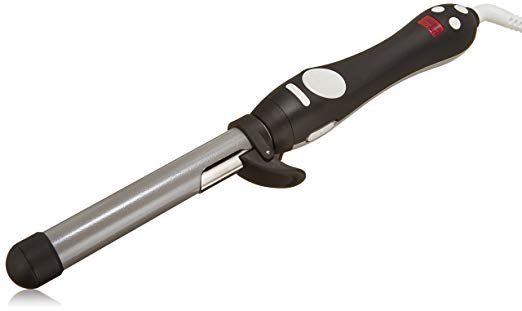 Check Price
The beachwaver is the favorite of Victoria's Secret supermodels for one simple reason: it creates perfect loose waves! If you missed our in depth review of the beachwaver automatic curling iron, you should know this is your best bet for the relaxed curls that are so popular today.
Unlike the previous two automatic curling irons we have gone over, the beachwaver keeps your hair visible throughout the curling process. It's much more similar to a normal curling iron, but with the added benefit that it rotates your hair for you. After placing the strand inside the clamp, you simply rotate hair, and then release your perfect curls.
The beachwaver is perfect for those with a little confidence in their curling abilities, who want a streamlined way to get beachy waves. The beachwaver comes in a few different barrel sizes, so you can pick the right one for your hair.
The Beachwaver Key Features:
1″ Barrel Diameter
5.5″ Protective Ceramic Rod
Dual Rotation: Arrow button control
Heat Range 290º F – 410º F in 30 seconds
Hi/Lo Adjustable Speed Switch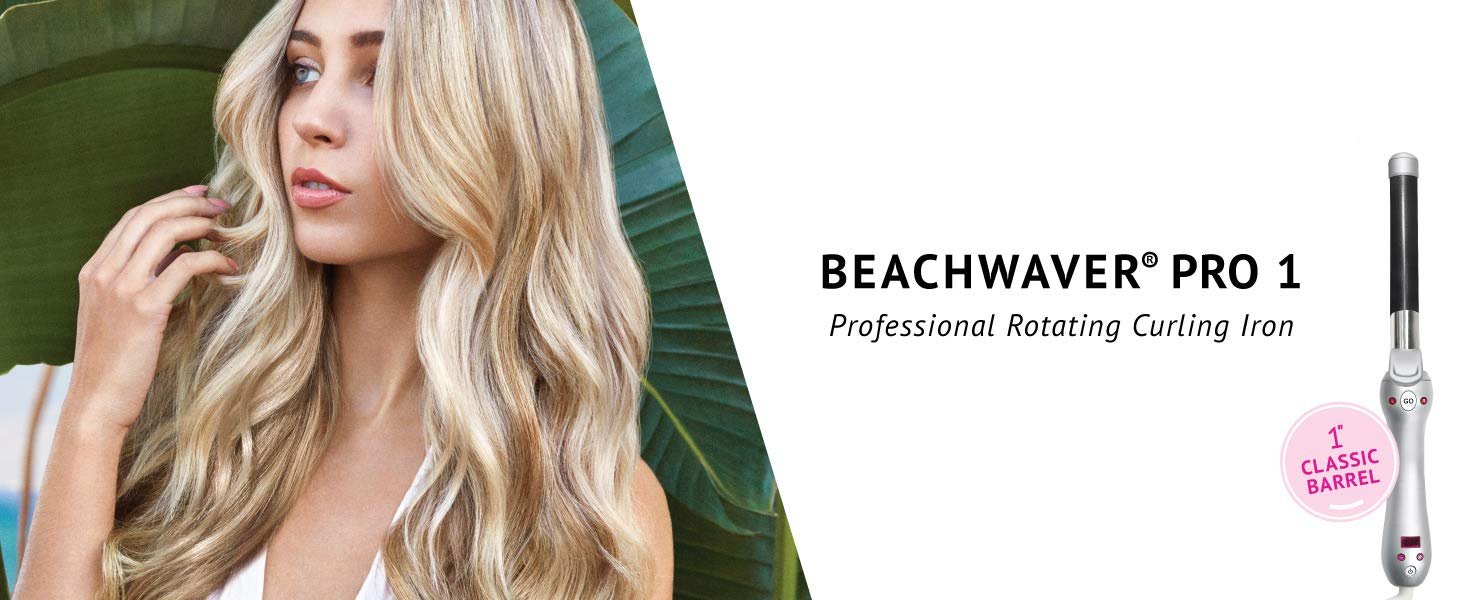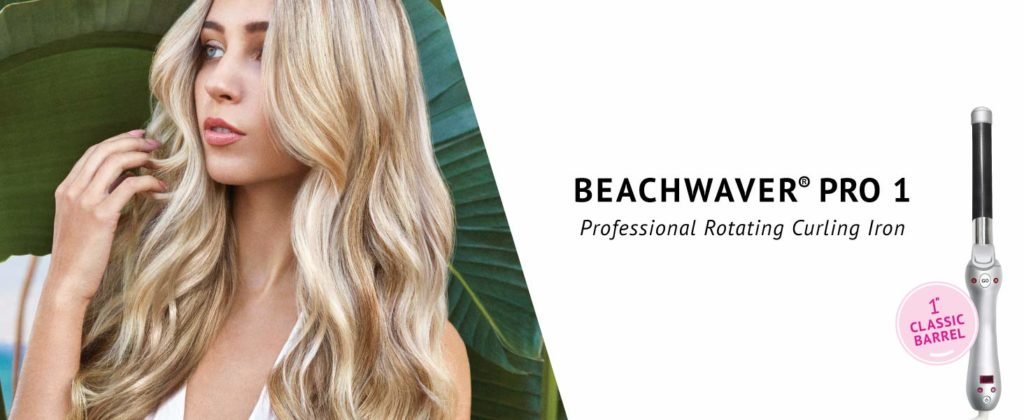 Check Price
The Kiss Insta Wave curling iron is one of the most innovative automatic curling irons around. It's also one of the most affordable too.
The Insta Wave is different from the other brands, because it works to smooth and detangle hair while it spins your curls around the barrel. All that may look more intimidating than the other irons, but it's really not more difficult. You simply insert a strand into the iron, rotate the hair until it's fully wrapped around the iron, wait and release.
The Kiss Insta Wave is a great choice for people who want some additional smoothing a detangling with their curls, and want a less expensive device. Another great thing about the insta wave is that it works on both long and short hair, so anyone can use it.
Kiss Instawave Key Features:
Ceramic infused 1″ barrel
Curl dial creates curls in both left or right directions
420F max temperature
Automatic shut off after 90 minutes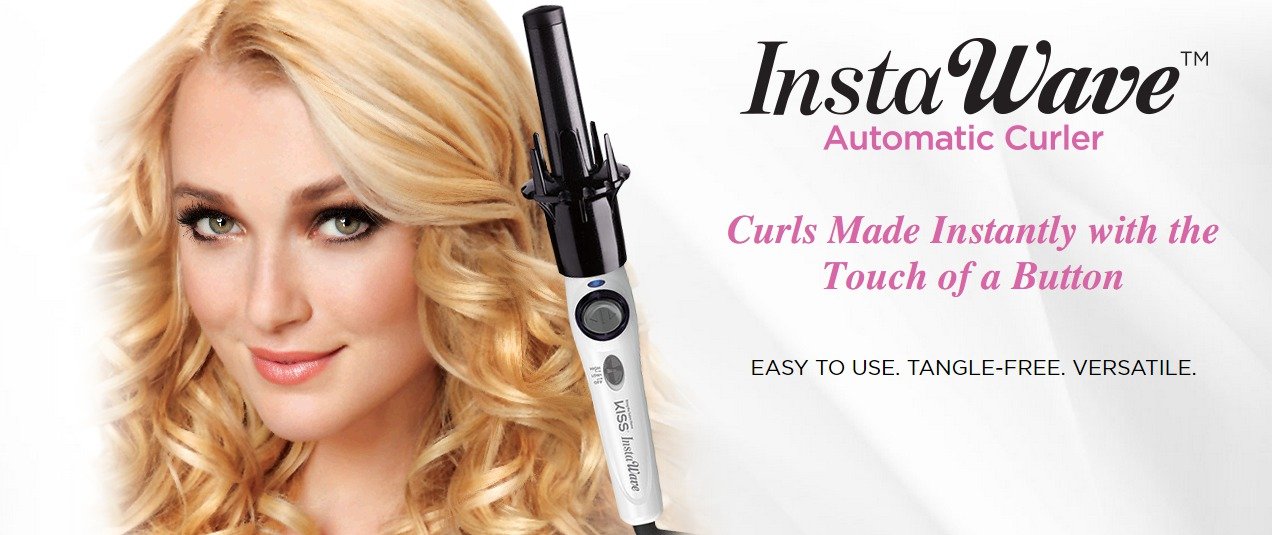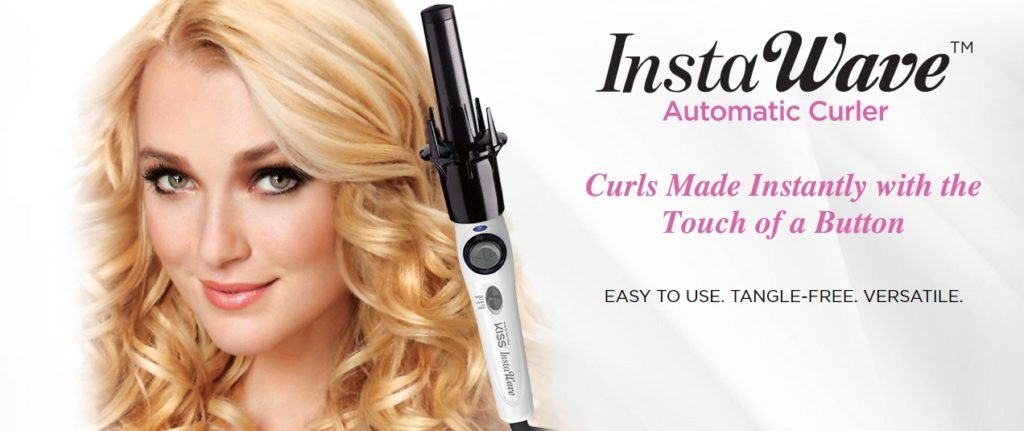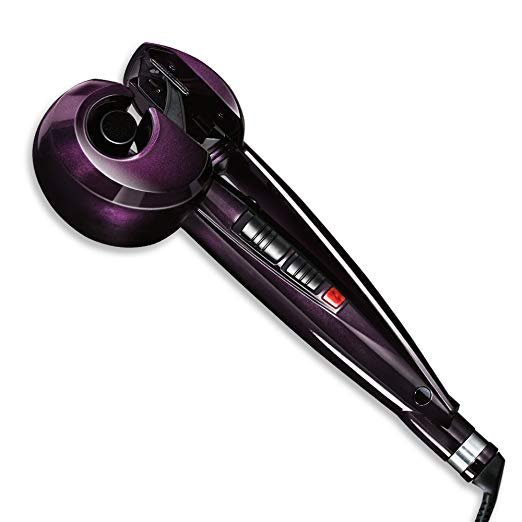 Check Price
The Curl Secret is one of the first automatic curling irons ever made, and it's still a great choice for creating beautiful bouncy curls- fast.
This automatic curling iron is very similar in style to the one by Babyliss Pro, but without a few of the bells and whistles. This styling tool has two heat level setting, and three timer settings, to give you a variety of curl options.
The Curl Secret is the best pick for those with longer hair, and won't work well on shorter hair. It's easy to hold and release the hair, making it a great pick for total beginners to hair curling.
Curl Secret Key Features:
Tourmaline Ceramic technology reduces frizz and adds shine
Professional brushless motor creates tangle free curls
2 heat levels, and three timer settings
Auto beep indicator
Sleep mode and safety auto-off feature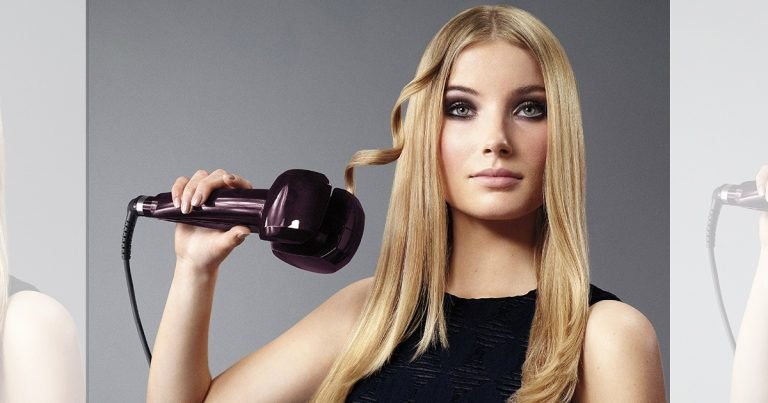 Which One Is The Best Automatic Curling Iron?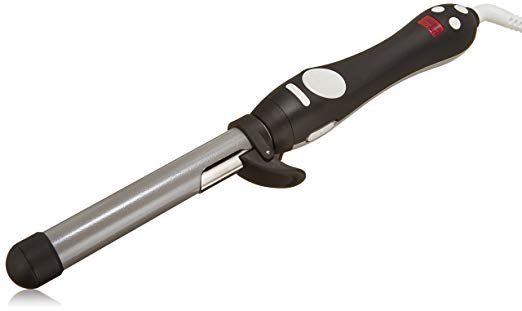 The Beachwaver is the best automatic curling iron for a few reasons: It's easy to use on both long and short hair, it rotates in both directions, and it makes the most gorgeous effortless waves!
We hope you enjoyed this review of the best automatic curling irons. Remember to always watch the instructional videos before using your new hair tool, and you'll be on your way to perfect curls in no time!