Has your hair been driving you nuts lately? You'll be surprised to hear that the answer to all your prayers is hiding in the back of your pantry. With these 7 DIY Coconut Oil Hair Mask recipes, your hair will be back in shape in no time!
In this guide, I'll cover the best ways to make a coconut oil hair mask at home. These recipes use common ingredients you probably already have on hand. Make sure to take a look at each mask, to see which one is best for your specific hair woes.
But first, what kind of coconut oil should you be using?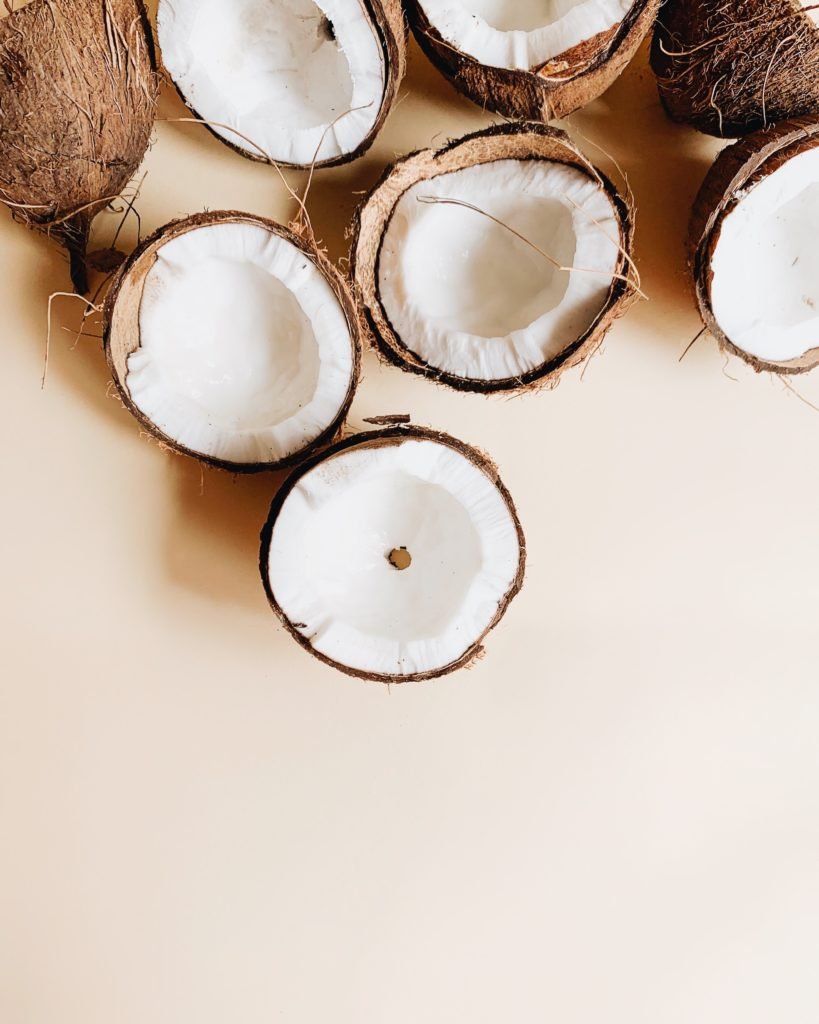 What Kind Of Coconut Oil Should I Use For My Hair?
Since coconut oil has blown up in the beauty industry lately, there are a ton of choices. Organic, cold-pressed, raw, etc. How is anyone supposed to choose?
Turns out, it's pretty simple. For your hair and skin needs, use unrefined coconut oil. When coconut oil gets refined, it loses some of those key nutrients that make it great for you in the first place.
Once you've gotten your coconut oil, you're ready to pick your recipe.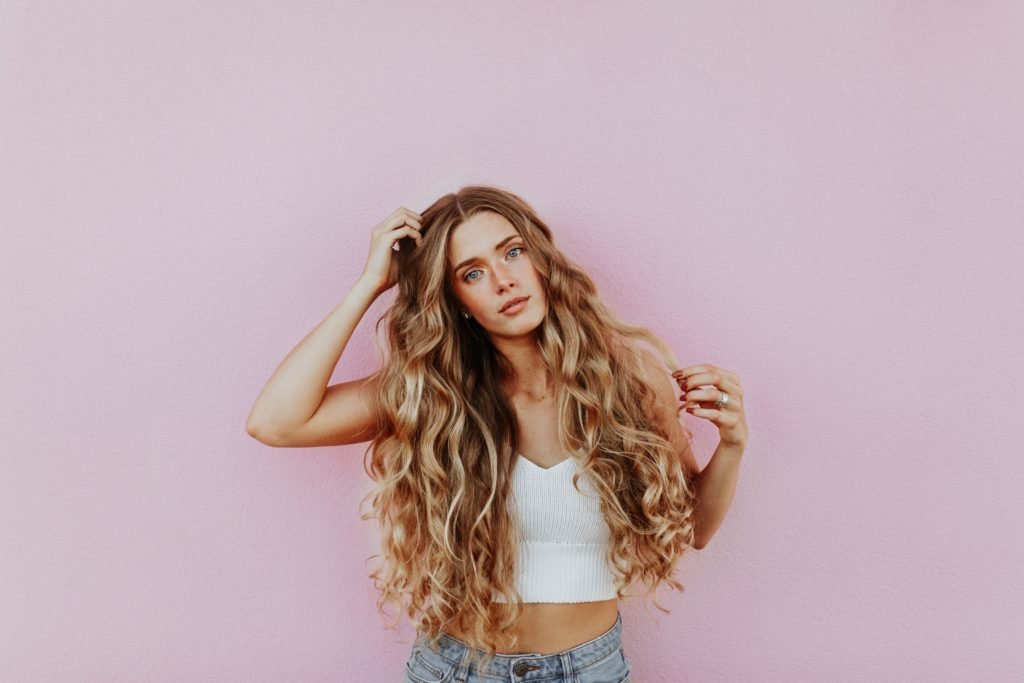 ---
7 DIY Recipes For Coconut Oil Hair Masks
#1 – Coconut Oil Mask For Dry & Damaged Hair
3 Egg Yolks
6 TBSP Coconut Oil
3 TBSP Honey
Is your hair dry and damaged looking? This was me, after my last bleaching session. I quickly brought it back to life with this simple hair mask.
Simply make the mask, and apply a thick layer to your hair. Afterwards, cover hair in a shower cap, and wait one hour before rinsing.
Wash out with warm water, and shampoo and condition as normal. Afterwards your hair will be soft, smooth, and more manageable.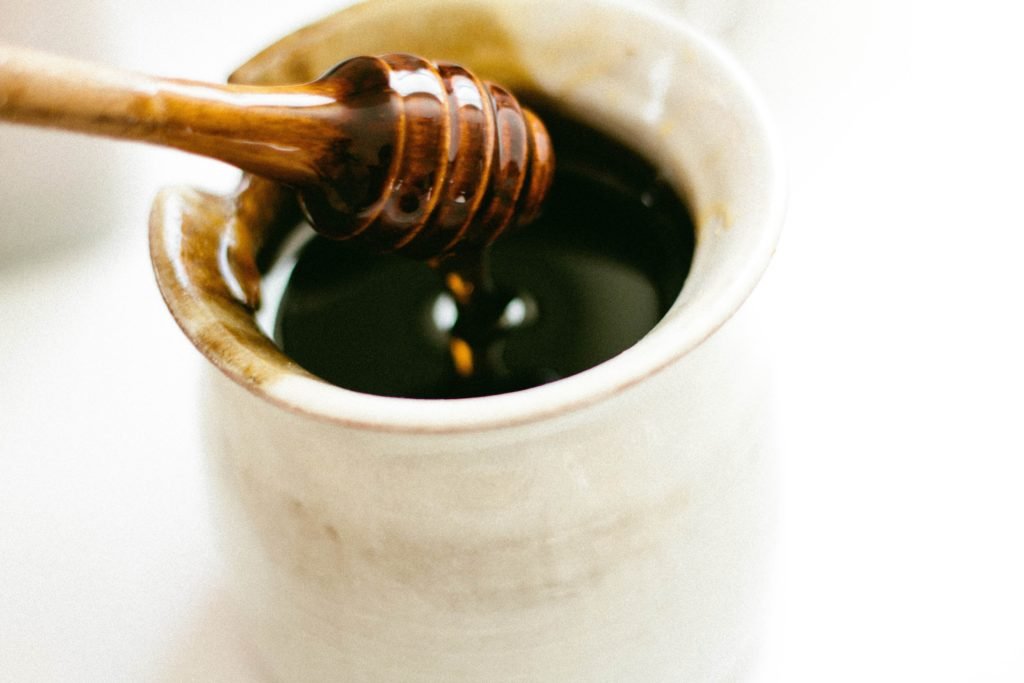 ---
#2- Coconut Oil Mask For Dandruff
1 TBSP Coconut Oil
2 TBSP Baking Soda
1 TBSP Honey
Is pesky dandruff messing with your head? This recipe helps hydrate your scalp, and kick flakes to the curb.
After you make this mask, gently massage it into the scalp for two minutes. Afterwards let it sit on your hair for about twenty minutes. Massage again for another minute or two prior to rinsing. When your hair dries, you'll be happy to see a clearer scalp!
---
#3 – Coconut Oil Mask For Detangling
2 TBSP Coconut Oil
1 TBSp Apple Cider Vinegar
Does your hair kinda always look like a birds nest? Those mini tangles are really not helping your look, but there's an easy way to get rid of them. Try this DIY coconut oil hair mask to get tangles out before they become a problem.
After you shower, apply this mixture evenly to your hair. Let sit for a few minutes before rinsing out. Hair will be much smoother and free of little tangles.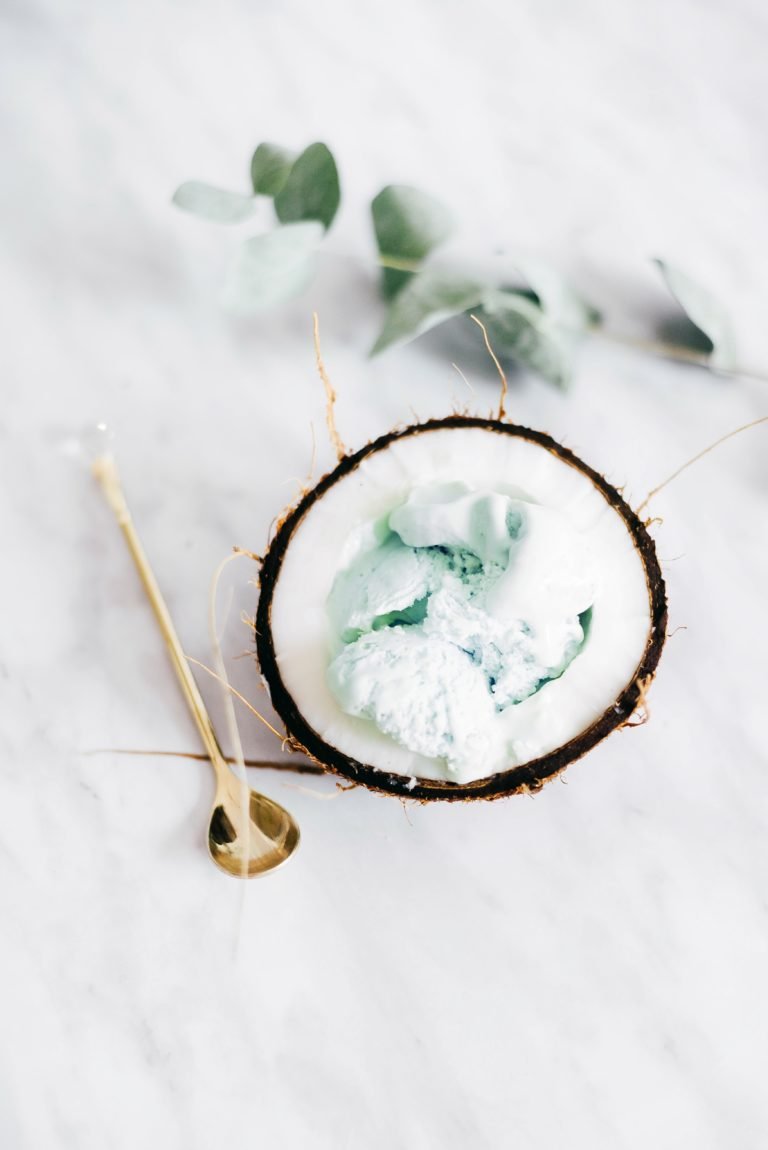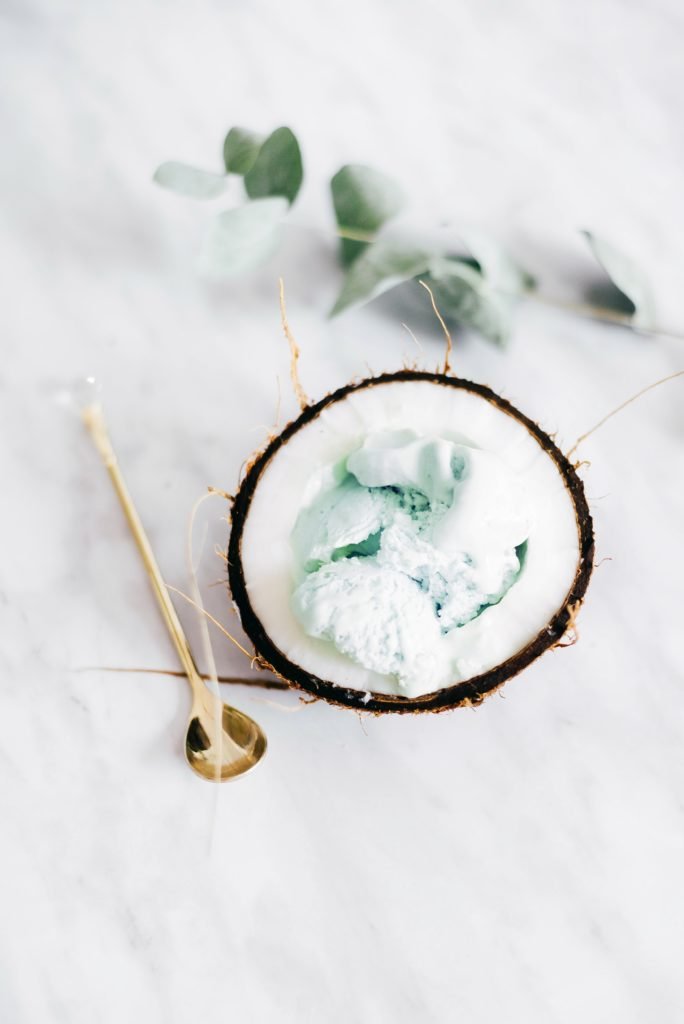 ---
#4 – Coconut Oil Mask For Hair Growth
1/2 Cup Aloe Vera Gel
2 TBSP Coconut Oil
1 TBSP Honey
1 Capsule Vitamin E Oil
This DIY coconut oil hair mask can make a real transformation on stubborn hair that doesn't want to grow.
Simply coat your strands with this coconut oil hair mask and leave it on for up to two hours. Then, when you rinse it out, you can wash your hair as usual. After a few treatments you'll notice longer, stronger hair.
---
#5 – Coconut Oil Mask For Frizzy Hair
2 TBSP Coconut Oil
2 TBSP Cedarwood Oil
Is your hair constantly looking frizzy? Then, instead of just throwing it up into a bun, do something about it!
This hair mask is super simple, and will make you hair soft and smooth. First, apply the hair mask, and let it sit for twenty minutes. Next, shower you usually do. You'll see when your hair dries, that it's finally frizz free!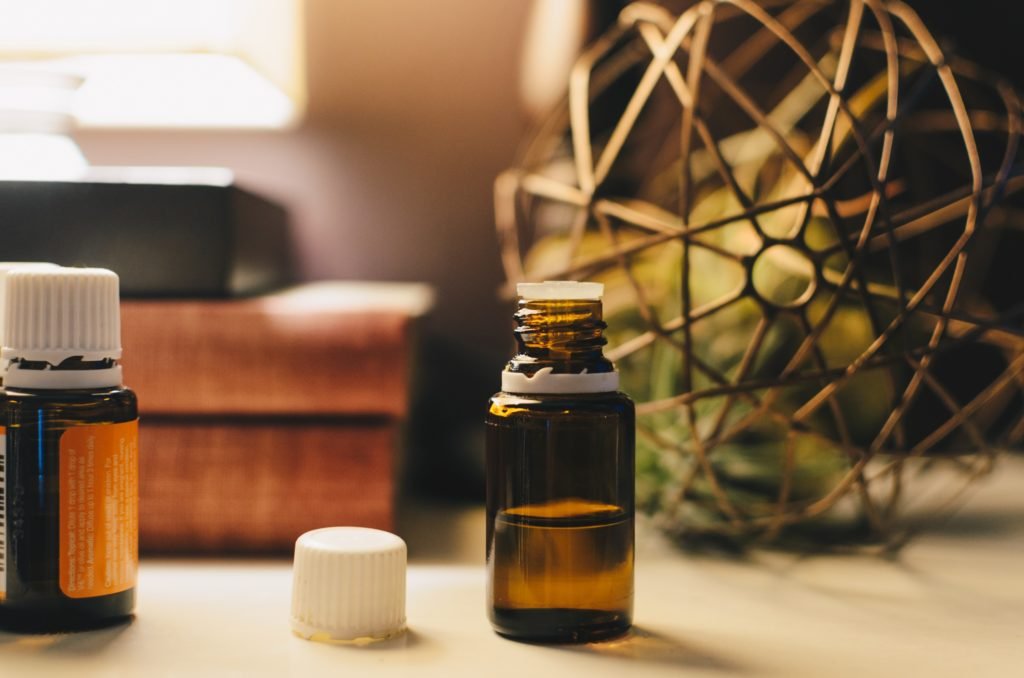 ---
#6 – Coconut Oil Mask For Dull Hair
1TBSP Coconut Oil
1 TBSP Lemon Juice
Hair looking dull and lackluster? You're not the only one. Revive the shine in your hair, with this easy DIY coconut oil hair mask.
The lemon juice really encourages hair to look more shiny and bright. Naturally, it's great for people with gray hair because it and turns the hair back to it's normal color.
---
#7 – Coconut Oil Hair Mask For Deep Conditioning
2 TBSP Coconut Oil
1/2 Mashed Avocado
Is you hair in need of some deep conditioning love? Treat yourself to this simple hair mask. It's have you hair feeling like you spent the whole day at the spa.
The key with this hair mask, is to coat hair evenly, by smoosing up the avocado really well. If you get rid of all the lumps, it will sit on your hair much better.
Let the mask sit on your hair for about 15-20 minutes. Afterwards, wash your hair as usual. You'll feel how much softer your hair is, and products will perform much better in your hair!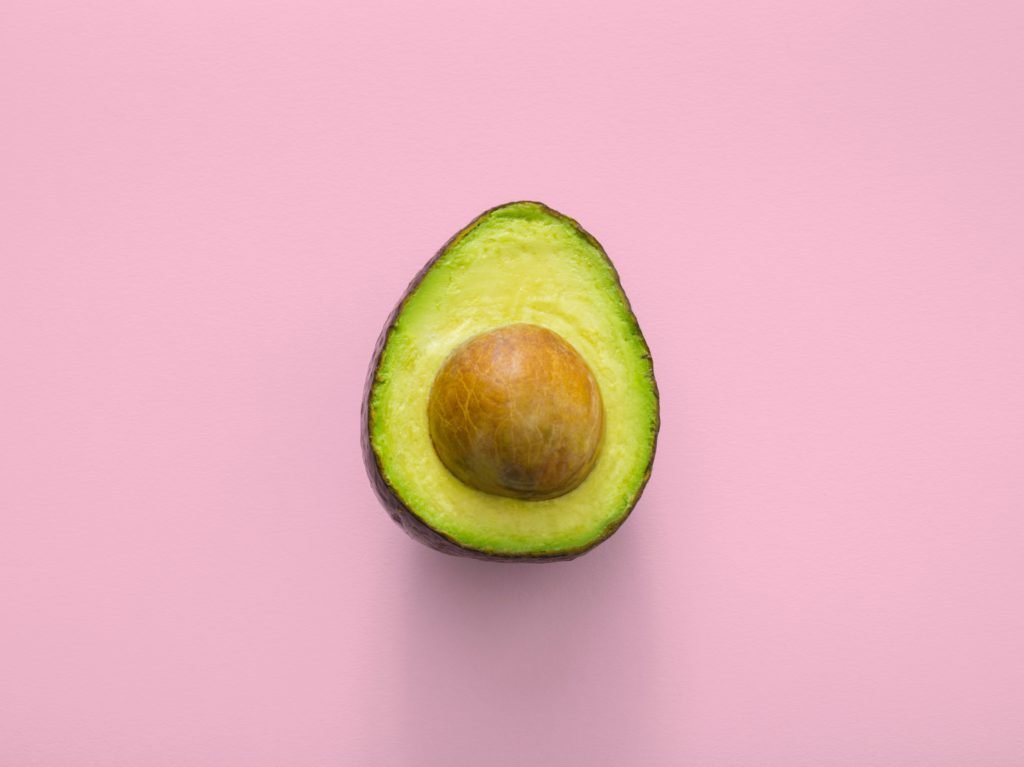 ---
Tips For Using Coconut Oil Hair Masks
Are you ready to repair your hair? These 7 DIY coconut hair masks give you a ton of options, to fix any hair problem you have. Keep these tips in mind to get the best results from your hair masks.
Use unrefined, virgin coconut oil for best results. As I talked about before, this one has all the key nutrients to make your hair look amazing!
Don't use a hair mask more than once a week. Coconut oil is some powerful stuff, and you don't need to over do it. Once every seven days is a great way to start.
Rinse hair thoroughly after using your mask. If you don't wash out all the hair mask, your hair will look greasy. Take your time to rise well!
Store extra mask in the fridge for up to a week. If you accidentally make a little too much of your hair mask, you can store in in an airtight container in the fridge for about a week.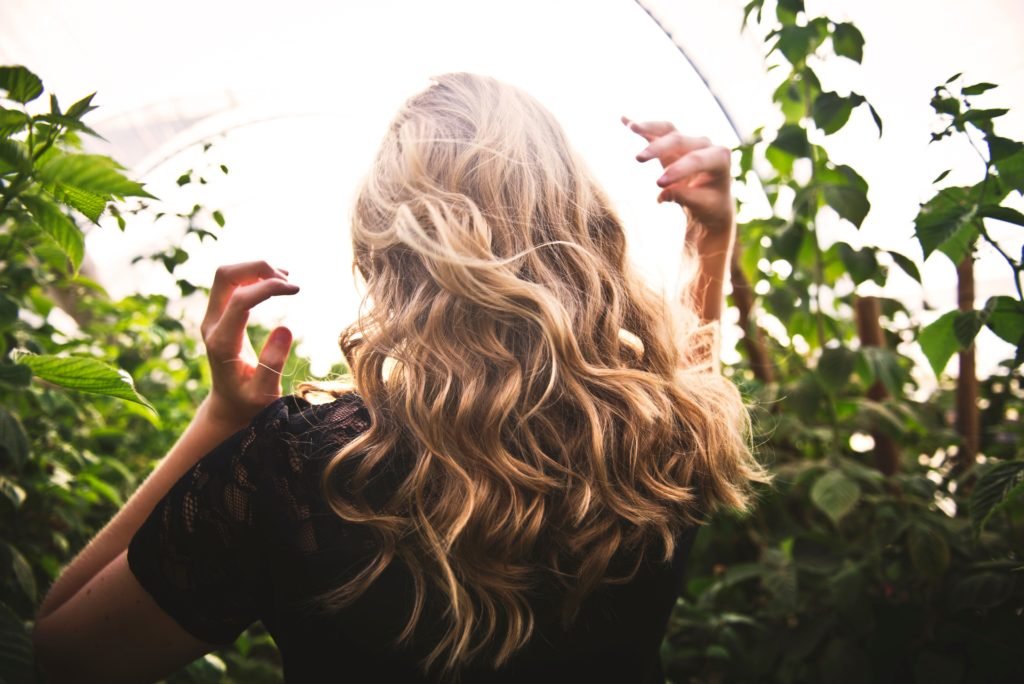 I hope you enjoyed this list of 7 easy DIY coconut oil hair masks that you can make at home. Your hair will definately be thanking you!
And if you are not much of a DIYer, you can always go store bought. Check out this guide of the Best Coconut Hair Masks you can get off the shelf.
There's no shame in your game- either way, you'll have happier and healthier hair!