Tea tree oil is one of natures little miracles. You've probably heard of it's health benefits, in curing things like dandruff, or keeping bugs away. What you may not know is, it's great for keeping skin clear, and dermatologists often recommend using tea tree oil for acne.
But why is tea tree oil so great for clearing up bad skin? Find out all this, plus the best brands of tea tree oil for acne, in our in depth review!
How Does Tea Tree Oil For Acne Help Skin?
Tea tree oil is very effective at clearing your skin, because of it's antimicrobial terpenes content. This component helps unblock the sebaceous glands, and disinfect your pores. The tea tree oil helps dry out whiteheads, blackheads, pimples and other blemishes, to reveal clearer and healthier skin.
Since tea tree oil is all natural, it is much better for your skin than some harsher chemical treatments. For light to moderate acne, you can use it as a spot treatment, simply dapping a little onto the treatment area. For those with more moderate to severe acne, there are a few tea tree oil masks and cremes that help speed up the process.
So which tea tree oil should you be using to clear up your skin? Check out our top choices for the Best Tea Tree Oil For Acne!
The Best Tea Tree Oils For Fighting Acne
If you experience acne, tea tree oil can help heal it fast, and prevent future breakouts. Here are the best brands of tea tree oil for acne. For best results, dab a small amount to the treatment area, or mix with your favorite mask as an acne treatment.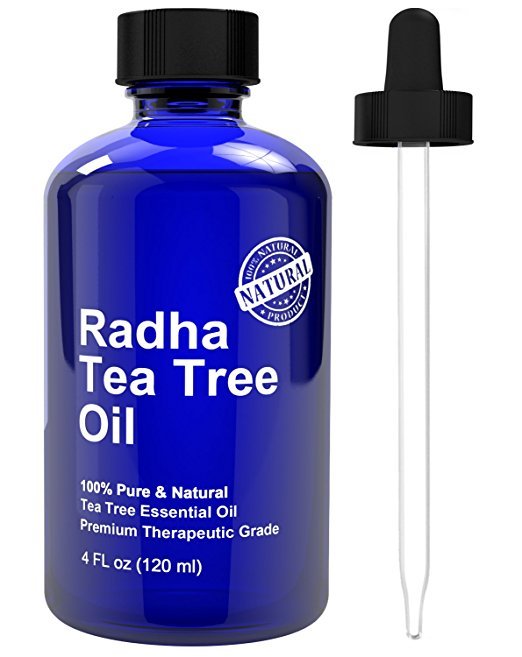 The Radha Tea Tree Oil is a premium grade tea tree oil from Australia. It comes in a cute cobalt blue bottle, with a convenient dropper nozzle. This tea tree oil is unfiltered and undiluted, so it has no fillers or additives- just pure acne fighting tea tree oil. It's easy to apply a small amount to a cotton ball with the dropper nozzle, and apply to your problem areas. This tea tree oil is a great value, and works quickly to dry out blemishes.
The Body Shop is one of the best companies for skin care and beauty products, so naturally they make a wonderful tea tree oil. The bottle doesn't have a helpful dropper, but has an easy to pour spout, perfect when using your fingers. This tea tree oil is 100% vegan, and is great for using on blemished skin. This tea tree oil helps clear skin without clogging pores, and will leave you with smooth, radiant skin.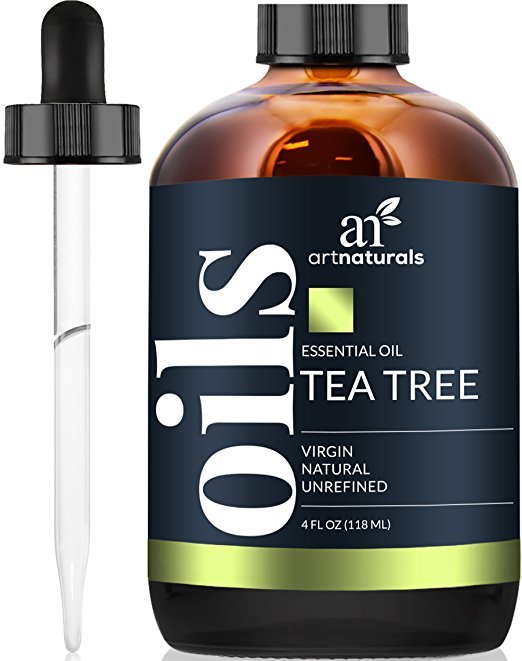 Art naturals is a great brand, that I first tried when using their blackhead remover mask. Their tea tree oil is amazing too, and works hard to clear up and dry out your troubled skin. It's got an easy to use dropper, and is pure 100% natural tea tree oil made in Australia. You can easily add a drop to your favorite cleanser or moisturizer to get the powerful effects of tea tree oil every time you use it.
Best Facial Products With Tea Tree Oil For Acne
If you've got more moderate to severe acne, there are some facial products that combine tea tree oil with other acne fighting ingredients to bring you results more quickly. Check out these Tea Tree Oil Products that will have your skin clearing up in a flash.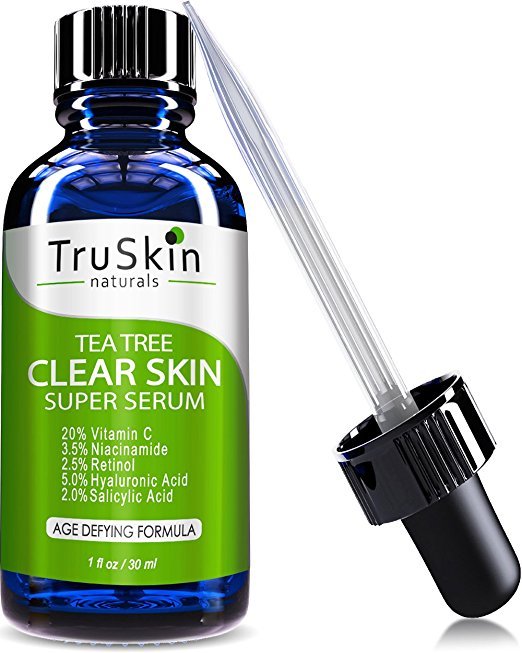 This clear skin serum from Tru Skin, is one of the most powerful natural skin care products on the market. It works to soothe & heal tough blemishes, while fading the appearance of acne scars, dark spots, hyperpigmentation. It uses Niacinamide (B3), Salicylic Acid & Tea Tree Essential Oil to clear acne, unclog pores, and comfort irritated skin. It also uses the age-defying benefits of Vitamin C, Hyaluronic Acid & Retinol, to clear up acne scaring, and make your skin look younger and healthier.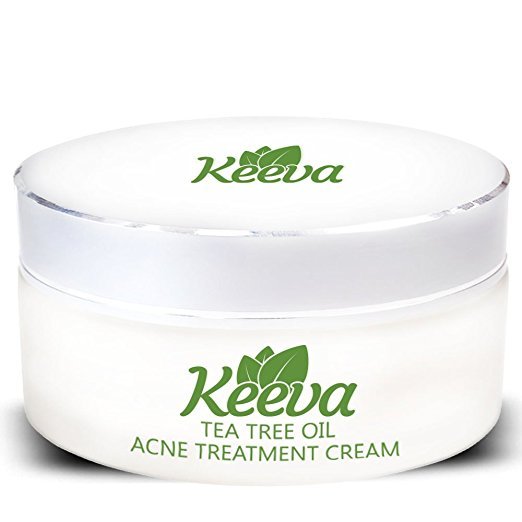 Keeva tea tree oil acne treatment cream works wonders on people with routine breakouts. The Keeva cream refines pores, brightens skin tones, and diminishes dark marks for an improved tone and texture. Keeva hydrates skin, and prevent breakouts, by controling oily skin. The creme is an all in one way to get clear and radiant skin thanks to tea tree oil!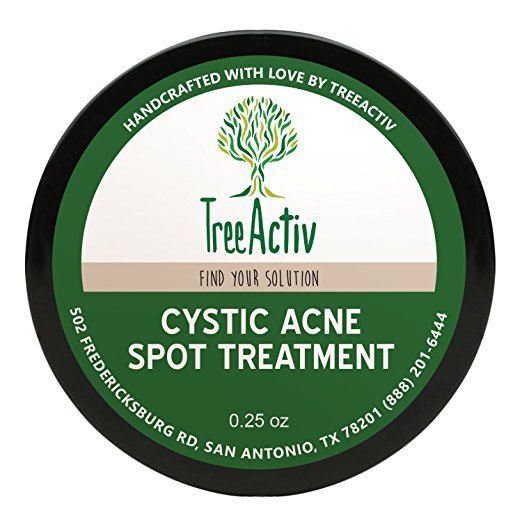 TreeActiv Cystic Acne Spot Treatment uses some maximum strength natural ingredients that work quickly to heal painful acne. It uses bentonite clay to draws out toxins, eliminate impurities and helps in calming irritated skin. It also uses pink grapefruit to reduce inflammation. Finally it uses tea tree water for it's potent antibacterial, antifungal, moisturizing, toning and astringent properties. It's a life saver for those with troubled skin, to help eliminate severe acne, and leave skin looking beautiful and refreshed.
And there you have it, the best of all the tea tree oil products! Hope it helps clear up your skin, happy tea tree-ing!