If you're a mom and you straighten your daughter's hair, you will find the Hair Brush Straightener invaluable.
Like most moms, I used to use a regular flat iron to straighten my daughter's hair. I'd always fret about scalding her with it, and it took a LONG time.
So here's in detail why using a brush that straightens hair is better in many respects.
The Hair Brush Straightener is Faster
While a regular flat iron takes ages to heat up, the Hair Brush Straightener takes less than 10 seconds! My daughter used to get so impatient with a flat iron, she is really happy we switched over.
Also, I used to have to brush her hair FIRST, and then straighten it. Not anymore, I can just straighten my daughter's hair WHILE I brush it.
The End Result is Better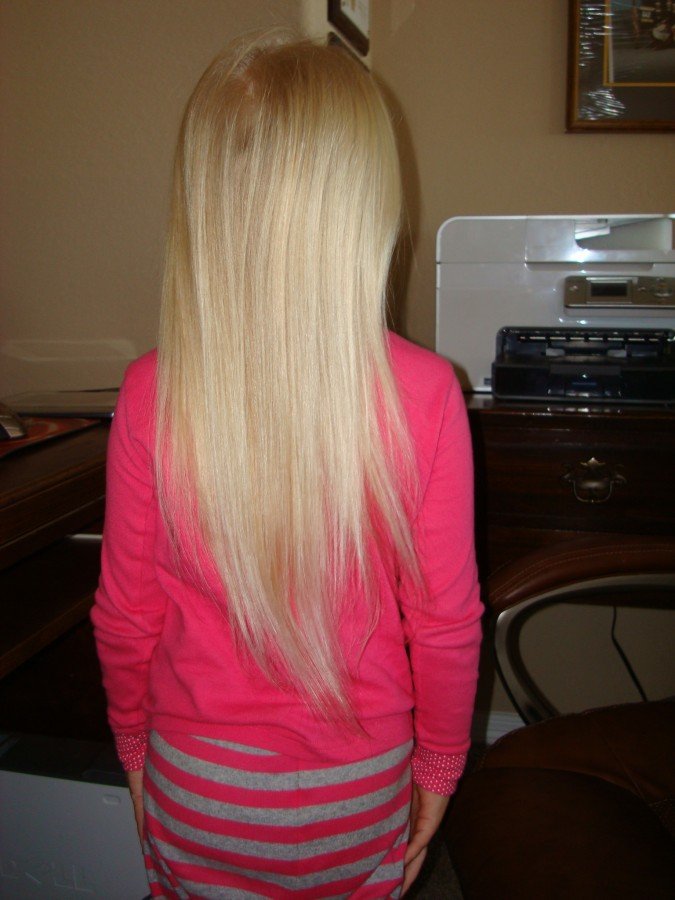 With a regular flat iron, my daughter's hair became "stick straight" and a little dry.
With the Hair Brush Straightener, instead, her hair is more "flowy" and looks a lot healthier. Especially since we started using a new shampoo with coconut oil (she loves the smell).
Also, with its flexible bristles, the brush straightens hair all the way from the root to the tip of the hair. Without leaving any creases when you try to get closer to the roots.
It's Waaaay Safer
Using a flat iron on an impatient, fidgety daughter can be tricky. The last thing I want is to scald my girl's ears or scalp. The Hair Brush Straightener is really safe because the only part that heats up is the ceramic plate at the bottom of the bristles. And the bristles themselves provide a sort of "guard", so that it's virtually impossible to burn yourself or your daughter with it.
It Doesn't Snag Hair
Tender-headed children like my daughter dread getting their hair brushed. I have found that the Hair Brush Straightener helps with this, as the bigger bristles separate hair more easily, and the heat smooths out the texture of the hair, which results in less snags and less pulling. So, overall, my daughter complains a lot less.
That's it!
Hope this was helpful! For more in-depth information, check out our complete Hair Brush Straightener Review!