The Hair Brush Straightener is a great tool in any girl's arsenal, and we can all benefit from it.
But lately, we've seen that a lot of black women in particular are choosing a brush to straighten their hair, as opposed to a traditional flat iron.
There's many reasons for this. If you're a black woman and you're tired of the flat iron creasing your hair, see why a brush that straightens hair is a better option: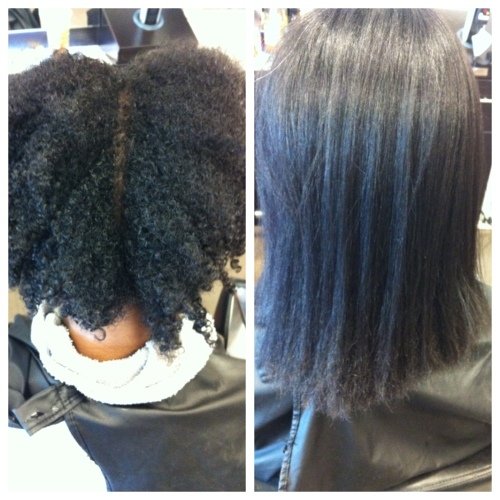 As a black woman, keeping your hair straight can be a major pain. Using a flat iron gives you a very straight look, but most of the time your hair ends up looking dry and lifeless.
One of the main advantages of the hair brush straightener, is that it keeps your hair "flowy," with a more natural look to it.
All you have to do is use a little bit of Agave Oil on your hair, and then proceed to brush normally with the Hair Brush Straightener set at the lowest temperature you can get away with (it's going to vary based on the thickness of your hair – thicker hair means you'll need to set it to a higher temperature).
You save a lot of time by straightening WHILE you brush
Before we started using the Hair Brush Straightener, we'd have to brush our hair thoroughly AND THEN use the flat iron. Well, with the Hair Brush Straightener, you don't have to anymore: just brush, and your hair will be straight and smooth.
No more burnt hair smell
One of the things that really makes me not wanna look back is the fact that, with the Hair Brush Straightener, I don't have to suffer that burnt hair smell that used to fill up my house while using a flat iron.
No Flat Iron creases
Black hair is even more susceptible to creasing, when straightening it with a flat iron. Well, the hair brush straightener simply CAN'T crease hair, as your hair smoothly glides across the rounded heated ceramic base of the brush, and doesn't get smushed in-between two squared plates.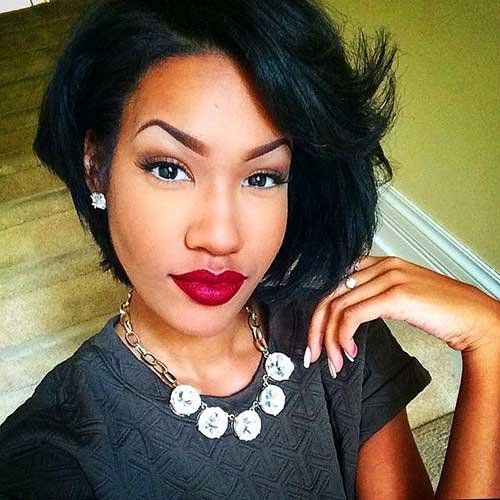 If you want natural, beautiful, flowing black hair, check it out!