Hair loss is devastating for many women. I know since I started experiencing it almost a year ago. In my quest to regrow my hair, I have tried a bunch of products.
Viviscal is possibly the most popular hair growth supplement for women, so I thought I'd give it a try. After using it for over 190 days, here's my in-depth Viviscal review.
What is Viviscal?
Viviscal Extra Strength is a dietary supplement that promotes hair growth and slows down shedding.
The company has a whole suite of products, including a shampoo and hair serum that feature proteins that promote hair smoothness and volume.
While the shampoo and serums are nice, I am very particular about my hair care products, and I think it's not worth switching from your regular routine. After all, the "main" product that's clinically shown to promote the growth of new hairs is the Viviscal Hair Growth Supplement. This comes in tablet form, with each package containing 60 or 90 tablets.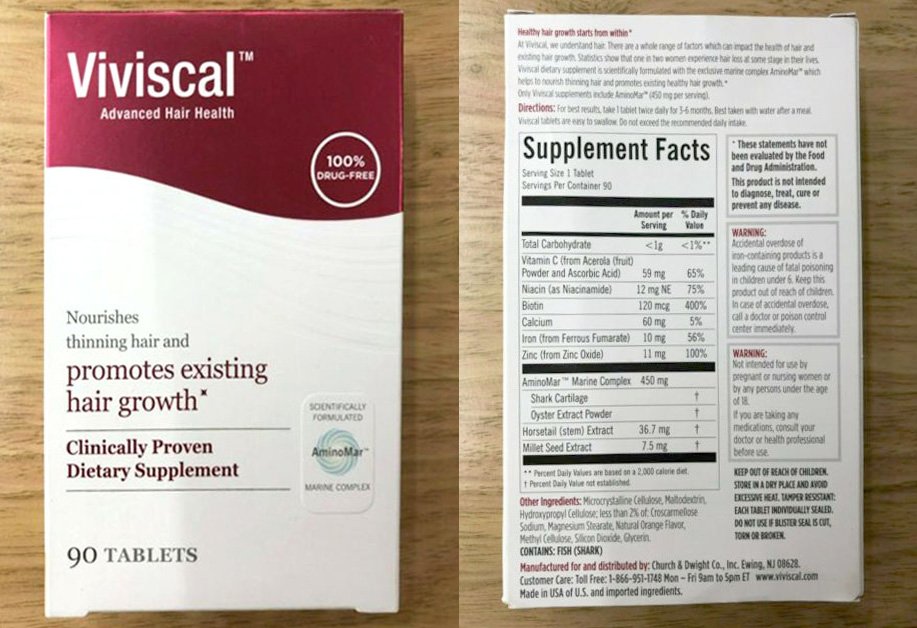 How Does It Work?
While in men the main cause of hair loss is dehydrotestosterone attacking the follicles, in women it's often hormonal imbalances and malnutrition.
Because of this, Viviscal contains an array of vitamins, minerals and proteins that are known to be essential to hair production during the anagen phase (the active growth phase of hair follicles).
Now, many products feature these same supplements, but what makes Viviscal unique is their proprietary AminoMar complex. It's a mixture of mollusk powder and shark cartilage. (If you're environment conscious like me, Viviscal says they use ethically sourced shark cartilage from waste, and never from fins).
This AminoMar complex has been shown to double (after 90 days) and triple (after 180 days) the number of terminal hairs in healthy women with an average age of 49 years old. While this study wasn't massive, that's a very significant increase (click the link above to see the impressive photos from the study).
If you have a fish or shellfish allergy, you SHOULD DEFINITELY NOT USE VIVISCAL.
Side Effects
Beside the obvious dangers for people allergic to fish, ANY treatment in tablet form, even one that's drug-free like Viviscal, should be used with caution (I've had simple vitamin supplements give me rashes and mess with my skin).
In my personal experience with Viviscal I have had no side effects at all. I actually experienced the benefits that usually come with other supplements that are good for hair like biotin: my skin looked fuller and more hydrated, and my fingernails grew faster and stronger.
To be on the safe side, for whatever supplement I take, I start with a very small dose and wait a few days to make sure that it's not causing any trouble. Only after making sure do I switch to the recommended dosage. I suggest you do the same with Viviscal.
How to Take Viviscal
As per the official directions, you should take two Viviscal tablets per day, preferably after a meal, and with lots of water. (Pro tip: never, ever put a tablet in your mouth without having water at the ready, as the tablet will start to dissolve and it will leave a pretty terrible taste in your mouth.)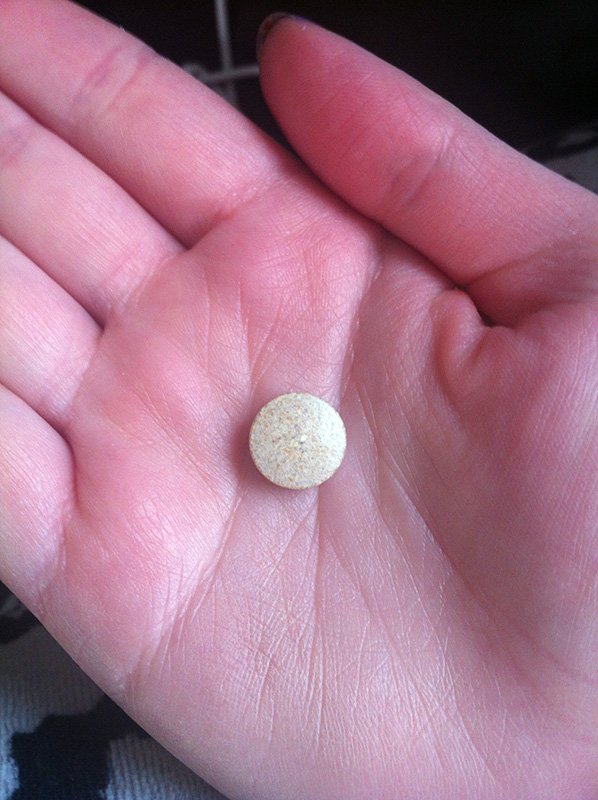 You should start to see the effects after about a month, with the most noticeable effects becoming apparent after three months and plateauing around six months in.
Can Viviscal Be Used with Other Treatments?
Supplements
While you can use Viviscal with other treatments, you should be careful about possible conflicts. If you have any medical condition that requires you to take a medication, please do check with your doctor before taking any supplement. Most of the time they'll just recommend caution.
If you're already taking supplements, just go through the list of ingredients on Viviscal and your supplement and make sure that you're not exceeding daily doses of any vitamins or minerals (things like Vitamin C are fine, since you'd just pee out the excess, but for other nutrients you can actually cause liver damage and such, so do be careful!).
Topicals
I recommend using Viviscal with good topical products, such as a good shampoo and a keratin hair serum.
Peppermint oil topical
A 3% peppermint oil in a jojoba oil base topical has been shown to be very effective at regrowing hair and improving the follicle count. What's impressive is that this simple, natural topical has been shown to be more effective than Minoxidil!
These are the products I use (from Amazon):
I simply apply the oil mixture on my scalp before stepping into the shower, then I wash my body while the oil sits on the scalp. Afterwards I rinse my head with water and then shampoo normally.
As a side note, I use this oil on my hands if they are dry in the colder months: the jojoba oil is ideal for this because it absorbs into the skin quickly and never feels "greasy" like some creams do.
Also, I use it around my fingernails, which softens and tames my cuticles and makes my nails look great! Win/win.
Ketoconazole shampoo
To double down on stopping hair loss, I recommend also using a ketoconazole shampoo, such as Nizoral. Since this is a 1% ketoconazole concentration, you don't need a prescription for it. Ketoconazole shampoo has been scientifically proven to promote hair growth as well.
Since this is a Viviscal review, though, I'll focus on the effects that I'd already seen before incorporating these topicals into my hair care routine.
How Effective is Viviscal?
Hair loss is still a poorly understood phenomenon that can be caused by a huge variety of factors. Nutrition, lifestyle, medications, genetic conditions, illnesses, hormonal imbalances, can all cause hair loss.
In my personal experience, my hair loss started after coloring my hair heavily and frequently, and especially after using some really harsh shampoos which caused my hair to fall in clumps. The alarm and stress this caused must have kept my hair shedding for months, until I realized that I could probably solve it with the right supplements and hair care.
Viviscal has been for me, really effective. I have a lot more hair (I can see especially around my temples, a bunch of new hair appearing, filling in the gaps that I started to see after the onset of my hair loss).
Additionally, my existing hair became more luminous and stronger. I also have noticed a pretty significant reduction in split ends, which I'm guessing is due to my hair being less "dry" (although, to be fair, this could also be due to my being more careful with my flat iron and such).
No Viviscal review is complete without a before and after picture, so check out mine below to see for yourself. What do you think? Let me know in the comments.
Will the new hair fall if I stop taking Viviscal?
It depends on what the underlying cause for your hair loss is but, in general, I'd say you're likely to start shedding your hair again if you stop taking Viviscal and you don't change anything else in your diet or lifestyle.
Conversely, if you start using the topicals I recommend above, and perhaps swap your harsh clarifying shampoo for a gentle one, you could retain your new hairs. If nothing, try taking Folexin instead (which is a fraction of the cost), or keep taking a cheap Biotin supplement.
Viviscal Review: Before and After
I'm posting photos of the back of my hair because that's where you can actually see the biggest difference. On my hairline, I didn't seem to get much new hair, but overall I think my hair looks fuller and shinier. The after picture is taken about 4 months after.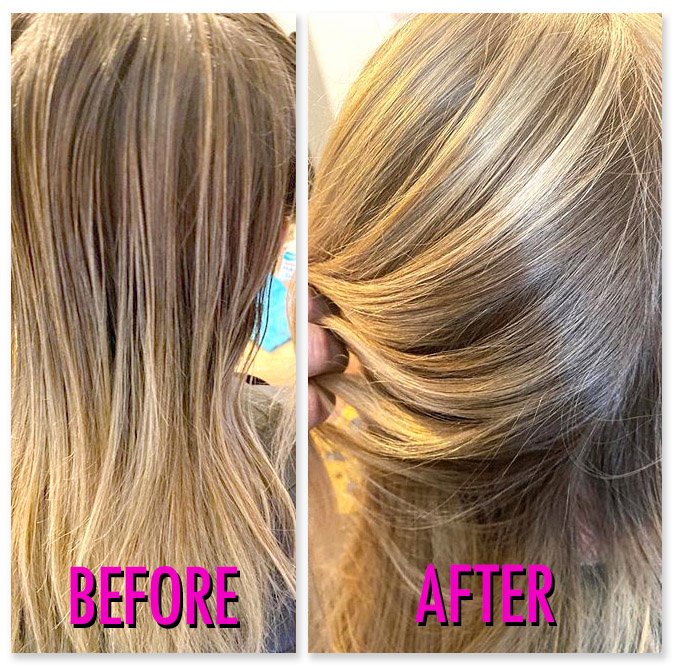 Viviscal Review: What People Say on the Internet
Before buying Viviscal Extra Strength, I went online to read some reviews. Unfortunately, there's a lot of junk to sift through, so here are the main conclusions that I could glean from the only few (apparently legit) Viviscal reviews online.
Don't look on Amazon: I usually go to Amazon first to check reviews for any product, but for Viviscal this was kinda shocking – lots of negative reviews. Looking more carefully though, I figured out that most Viviscal products on Amazon are not real! They're counterfeit, which can be useless or, worse, harmful. So I pretty much ignored all those reviews and skipped to other sites.
The only good reviews seem to be on TrustPilot and Influester. Even then, lots of them look pretty suspiciously enthusiastic and very similar in tone and content.
Every real Viviscal review paints a simple picture: this supplement works very well for some people, and pretty much doesn't work for others. Biology is complicated and everyone is different, so that's to be expected. The one good thing is that you should see at least some results from the second month. If you don't, I would just try another product like Folexin.
As a side note, many a Viviscal review mention that it can cause nausea or stomach aches for some people. I didn't have any stomach problems taking the supplements twice a day after meals, but if it seems to bother your stomach, you may wanna try something else.
Where to Get Viviscal?
The best place to get Viviscal is at the following link here. Because of all the counterfeits being sold online, double check your product when you get it!
Check Viviscal Price
Viviscal Review: My Conclusions
Overall Viviscal seems to work for a lot of people including myself. I think the results are pretty impressive and I would definitely recommend it as an aid to fighting your hair loss. My only gripes with Viviscal are the use of shark fins, which sort of bothers me for the ecological impact, and its cost.
Viviscal costs an eye-watering $44.99 for a month's supply. Now, you can save a lot of money if you're committed to at least a few months' worth and go with their "auto-shipment program", which lowers the cost to $39.99/month (you also get a few goodies, such as samples of their shampoo and serum, a brush and a beauty case, although when I did this I ended up having so much shampoo left over that I gave some away to my friends).
While Viviscal works well, it takes a while for the effects to be really noticeable. Also, because of its steep price, I think that, for the time being, I'm going to stick with Folexin.
Folexin is a much better value-for-money overall, and it showed more marked results faster than Viviscal. You can check out my Folexin review here.