Blackheads have aways been an annoying skin issue. They are very tricky to remove, especially with normal daily cleansers. Luckily, now there is a whole new craze of beauty strips, masks, and devices aimed at getting rid of pesky blackheads.
But which of these products is actually worth the investment? Keep reading as we review which products are highly rated as the best blackhead removal tool.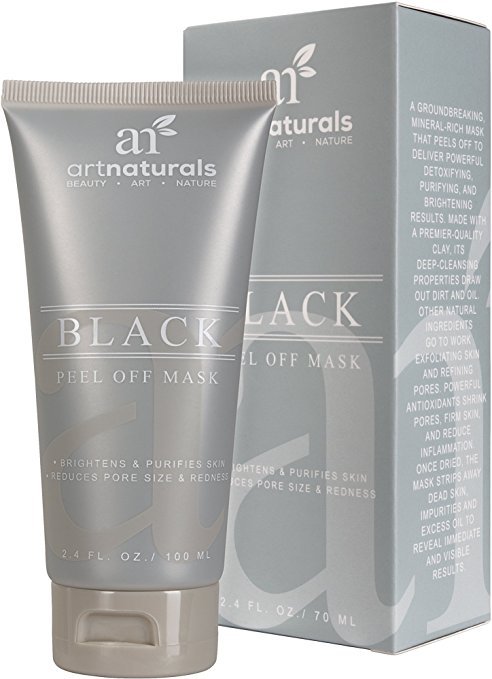 How the Art Naturals Blackhead Removal Face Mask Works
This peel off mask by Art Naturals does wonders for pesky blackheads, especially around your nose and face. The mask works to exfoliates skin, and the black clay deep cleans pores. This blackhead mask also contains seaweeds and sage extracts that result in tighter and brighter skin after each use.
All ingredients in this product are natural, as well as paraban free and cruelty free!
How to use the Art Naturals Blackhead Removal
For best results, we recommend applying a warm towel to your face for 30 seconds to 1 minute before using the mask. This helps loosen pores, so the mask can really do its job.
Next you simply apply this mask around your trouble areas, or entire face (we suggest starting with a smaller are for first treatment). It is best to do a few thin layers until the mask looks black, and is no longer transparent.
Once applied, wait 20-30 minutes for it to dry completely. Once dry, begin to peel off mask from the upper part of the application, in a downward facing motion. From there you will begin to see all the blackheads, whiteheads, a dead skin leave your face as they are now attached to the peel off mask!
This ArtNaturals blackhead removal peel off mask is a top pick for the best blackhead removal because it is able to remove deep blackheads quickly and easily. The mask itself has a pretty neutral smell, and you skin feels brighter and smoother after just one use.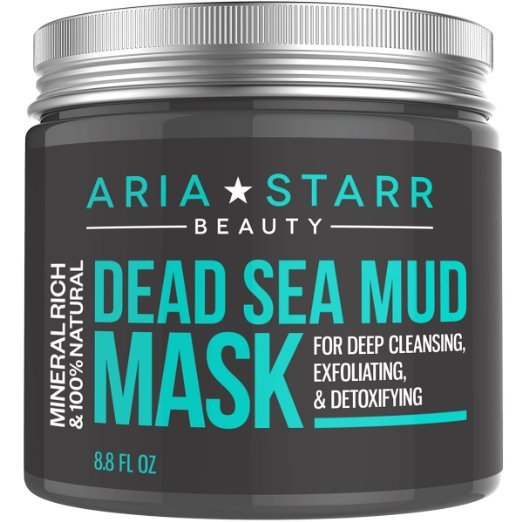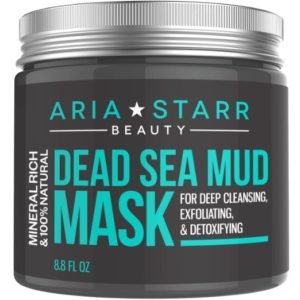 How the Aria Starr Blackhead Removal Face Mask Works
If you have more sensitive skin, and prefer not to use with a peel off mask- this one is for you. The Dead sea mud mask by Aria Starr works hard to exfoloiate, cleanse, and detoxify skin from impurities.
It's spa quality formula is made from deep sea mud, shea butter, and aloe vera that leave your skin looking fresh and clear. It also contains powerful minerals like magnesium, calcium, sulfur which help remove excess oils, and clear up blackheads and acne with powerful results.
How to use the Aria Starr Blackhead Removal Cream
For best results, start with clean dry skin. Apply a thick even amount to your skin, avoiding the eye and mouth area. Just wait for the mask to fully dry, which should happen in about ten minutes or less.
Once it has dried completely, use warm water or a warm wet towel to remove the mask from your skin. This Aria Starr dead sea mud mask is a great option for blackhead removal, because it removes blackheads, whiteheads and large pores, and gives you softer and smoother looking skin.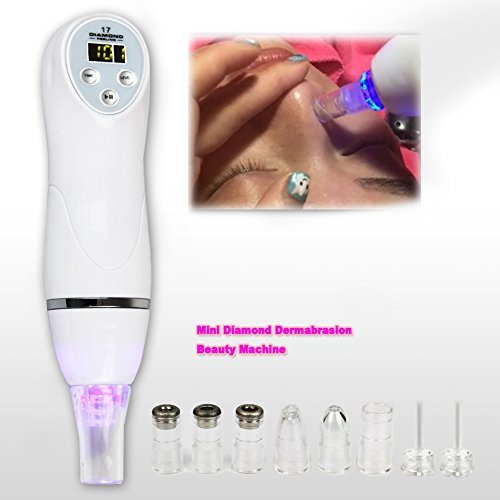 How the Microdermabrasion Blackhead Removal Tool Works
This device is a great option for blackhead removal, because it has the power to suck them out of your skin! This personal microdermabrasion machine has a pore suction feature that works to remove deep blackheads and whiteheads.
The device includes 3 different size vacuum treatment heads to work in a variety of areas on your face. It also includes 3 different size diamond tips that buff skin, remove dead skin cells, and dark spots. The machine itself is very lightweight, portable, and easy to use.
How to use Microdermabrasion Blackhead Removal Tool
For best results, we recommend covering you face with a warm wet towel for one minute prior to use. This helps open up pores, and helps to vaccum suction feature to work best. Next attach the proper size vacuum head to the device.
The smallest one works best around the nose, while the larger two are best for the chin and forehead areas. When you are ready to begin, simply power the device on and place near the problem area.
Then in slow stroking motions, run the device across your face, similar to the way you would move a vaccum across the floor. This moving motion is what causes the suction feature to engage, and pull blackheads and whiteheads from the skin.
After a few stroke you'll notice the buildup from blackheads, white heads, and dead skin cells inside the plastic tip. It is amazing to watch how quickly this device can remove deeply embedded acne.
When you are finished, follow up by washing your face with a mild facial cleanser. Also make sure to remove the tip and clean properly for future use.
Best Blackhead Removal Tool
Although each of these products removes blackheads in a different way, they are all great blackhead removal tools that you can keep in your beauty arsenal. We hope you enjoyed, and best of luck getting rid of those blackheads for good!