Thinking of going gray? Whether silver is showing up along your hairline or just on your news feed, chances are you've considered it. No matter what age you are, it's a fun way to change up your look, and add a touch of the unexpected.
In this guide, I'll cover some easy ways to transition to gray hair. We will also chat about the perfect shades of silver for those jumping on the trend. So whatever your reason for going gray- you'll find some great ideas for bringing this elegant hair color to life.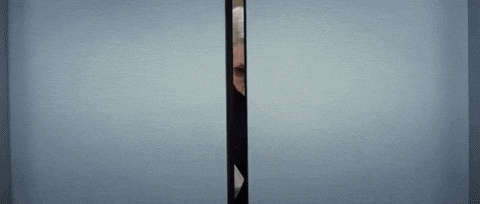 Ideas For Gray Transitions & Going Gray
Are you starting to see grays on your head? Relax! You may have the urge to pull out your grays, or cover them with dye. While to each their own, I say that there's a reason Miranda Priestly's hair in The Devil Wears Prada is so iconic. Silver hair really can be ultra chic!
Here are some lovely ideas for embracing your grays and transitioning to gray.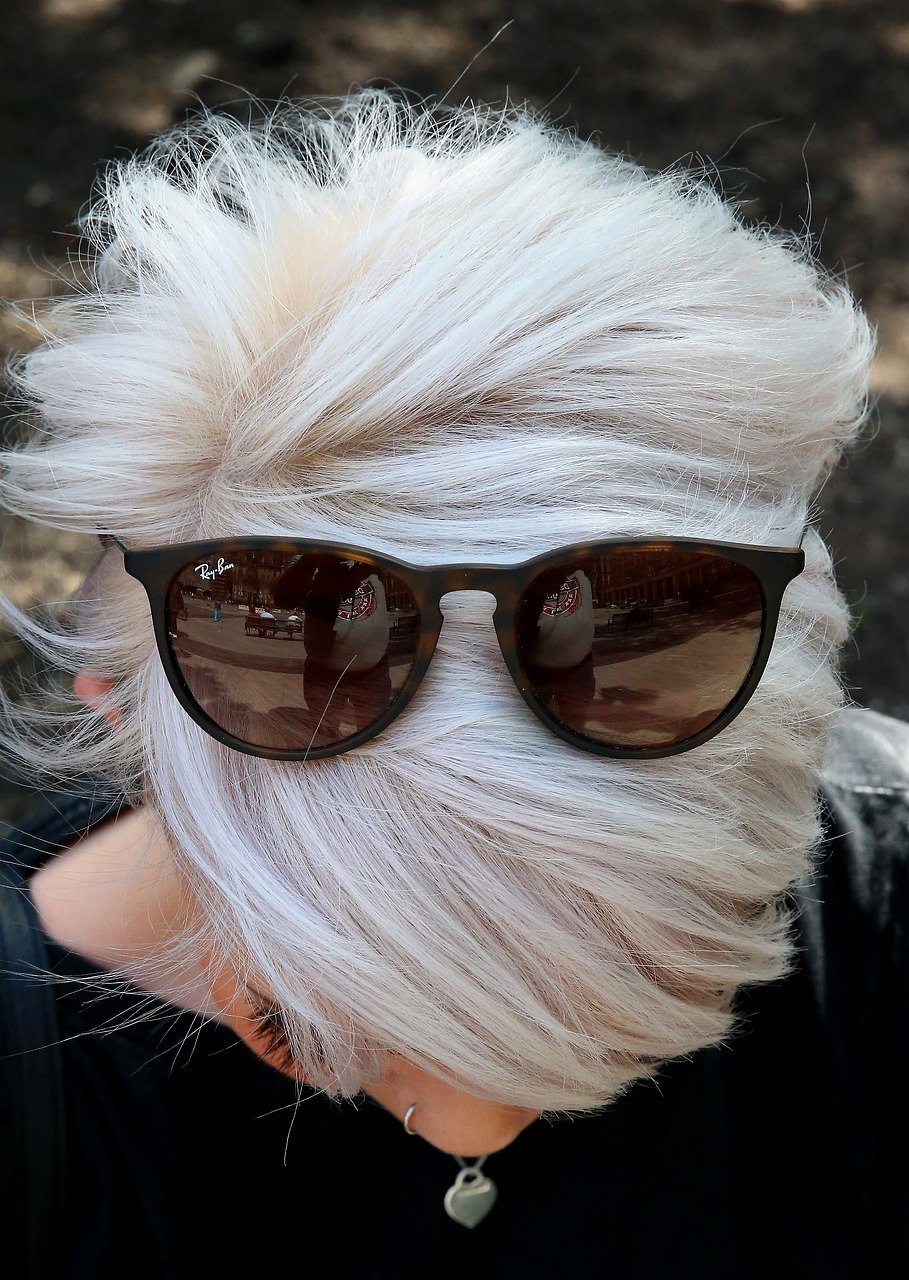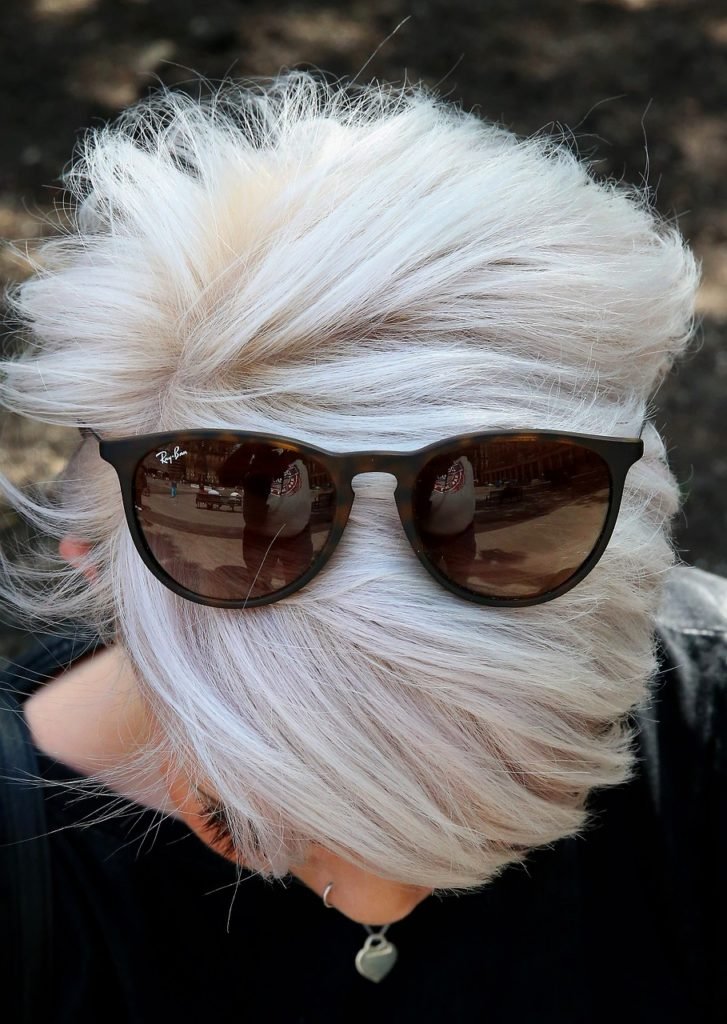 ---
The Gray Streak
Stacy London has always rocked her signature silver streak. This is a great way for you to ease into gray hair because it's chic, and easy to pull off. Depending on where you are experiencing your grays, your stylist can help you highlight those in the front, and cover grays elsewhere. As this style grows out, you can continue this method, or start to ease up on the dye and reveal more grays!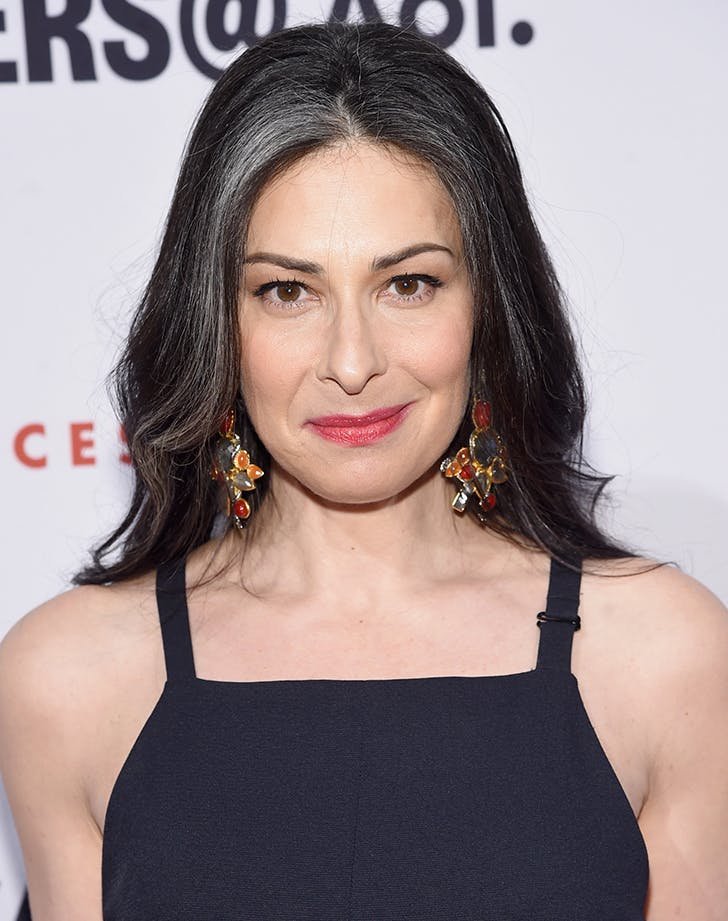 ---
Gray Hair With Dimension
Diane Keaton has always maintained an elegant, beautiful silver hair color. Her style is a great example of how to transition to gray, because she keeps some of her blonde tones. Why does this work? It adds some gorgeous dimension to silver hair!
If you are wanting to embrace you grays, it's easier than you think to keep some of your natural base color along with it. Chat with your stylist about the best ways to let some of your natural color through, and create a look that's uniquely you.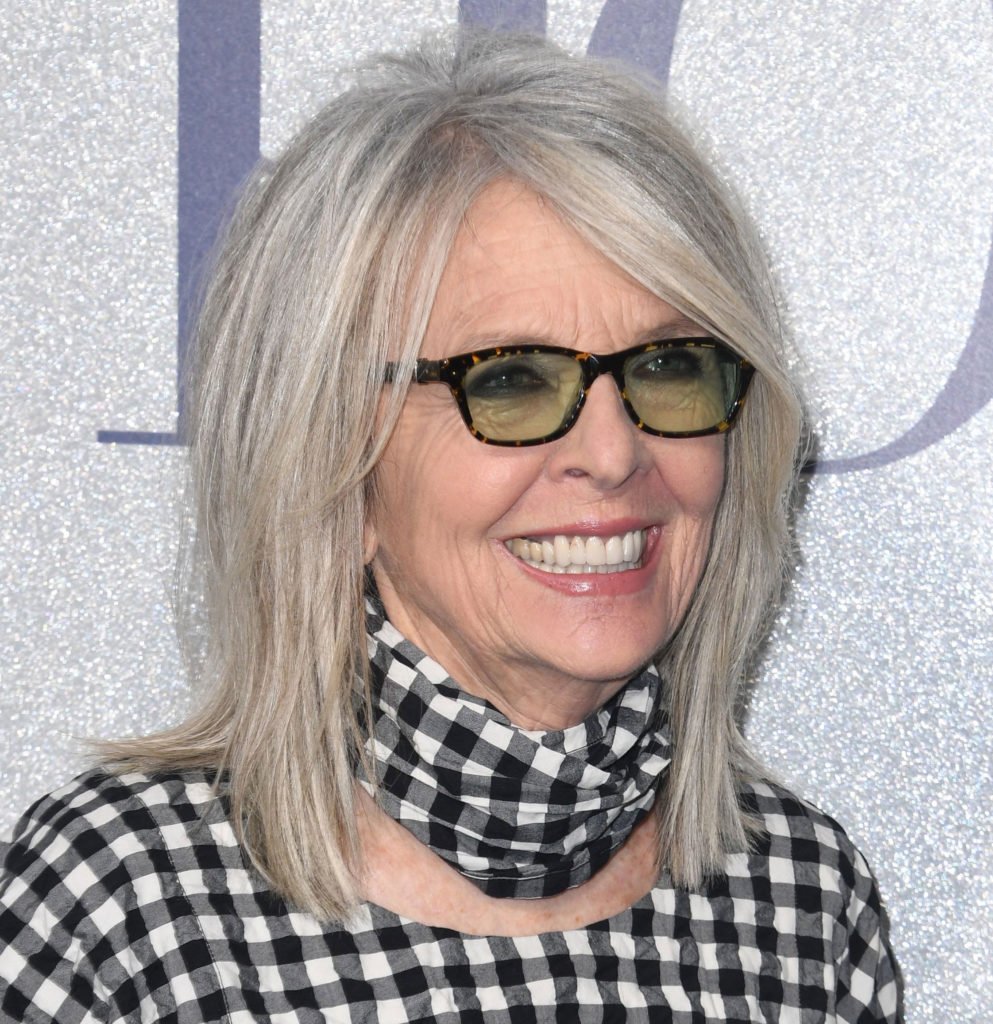 ---
Elegant Silver Hair
Emmylou Harris is a Hair Goddess! Why? She embraced the silver trend very early on in her career, and has always maintained a chic look with white tones. But it's not just the gorgeous silver color that she has to thank for her signature look.
Much like Rachel from friends, Emmylou has always embraced the current hair cut styles to flaunt her wintery shades. Her combination of vibrant tones with a chopped layered look is a fabulous way to go gray!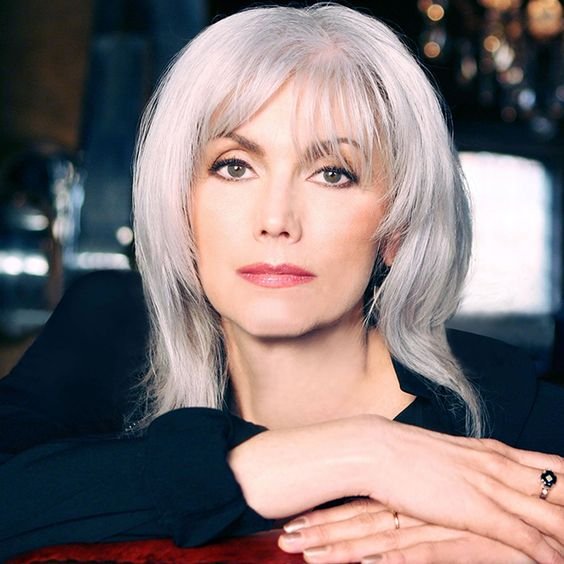 ---
Ideas For Dying Your Hair Gray And Silver
If you aren't going gray naturally, there's no reason you can't embrace this stylish silver trend!
Here are a few chic ways to dye your hair silver, that will have you wanting to keep it forever.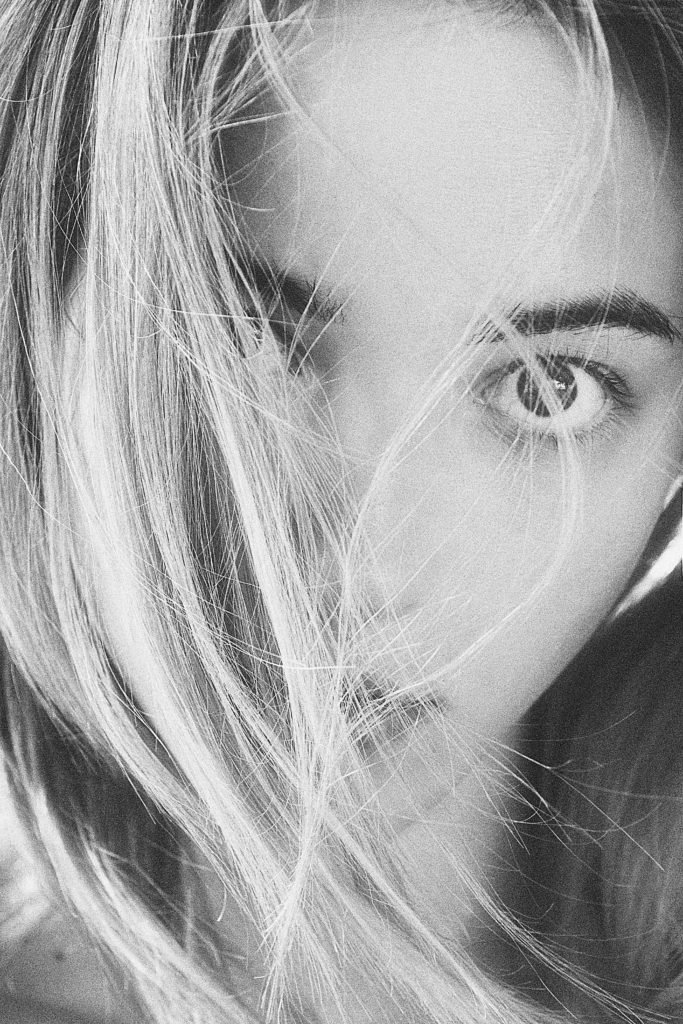 ---
Long Silver Hair
Kim Kardashian is known for her outrageous hairstyles, but her iconic silver platinum hair color is one of the most searched for. She rocks a long sleek hairstyle with a gorgeous silvery shade of gray. This all over gray can be hard to achieve in one sitting, some make sure to have some patience and time for the salon chair to achieve this look. Oh, and be sure to ask for an Olaplex treatment to keep strands healthy afterwards.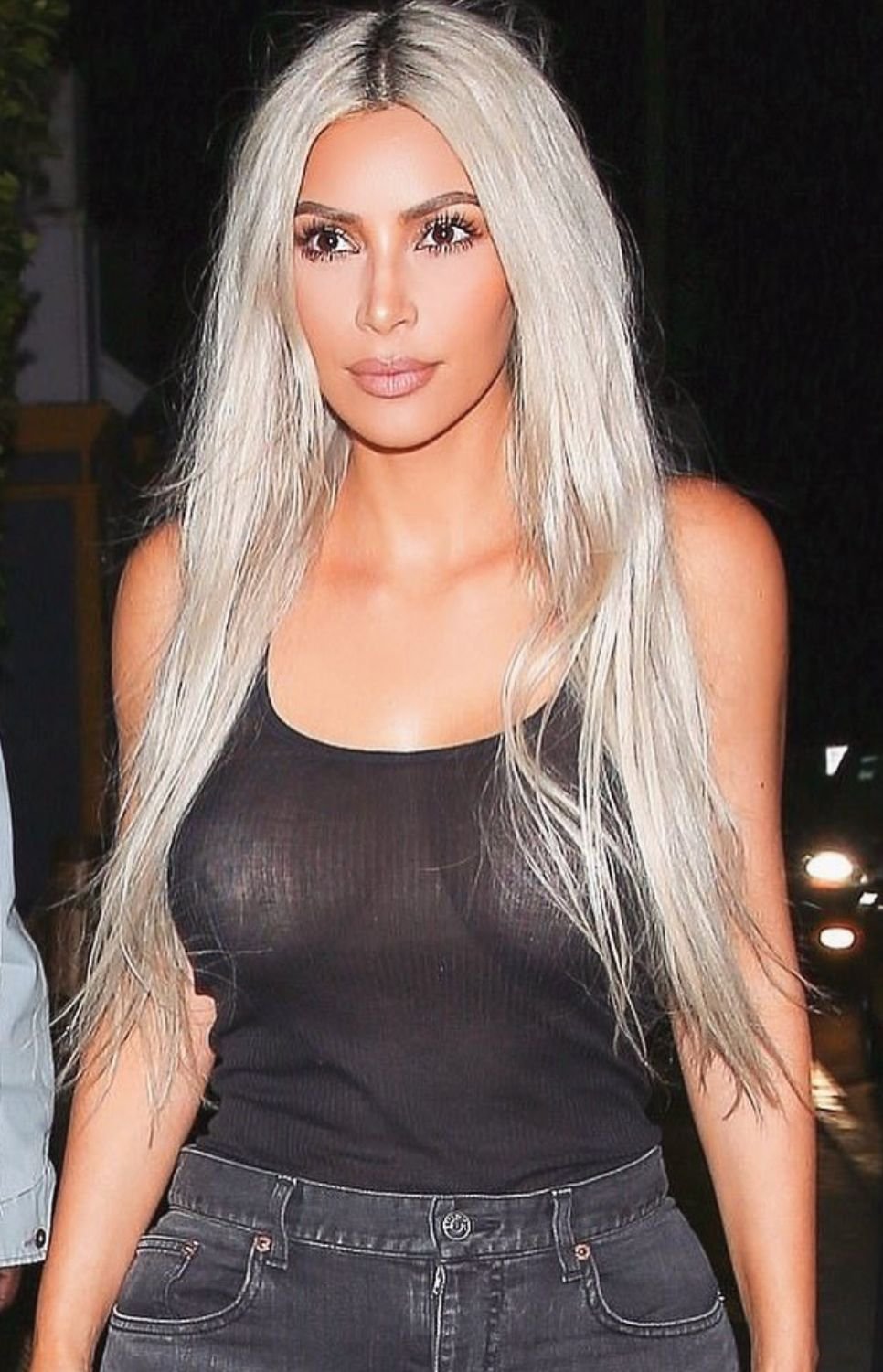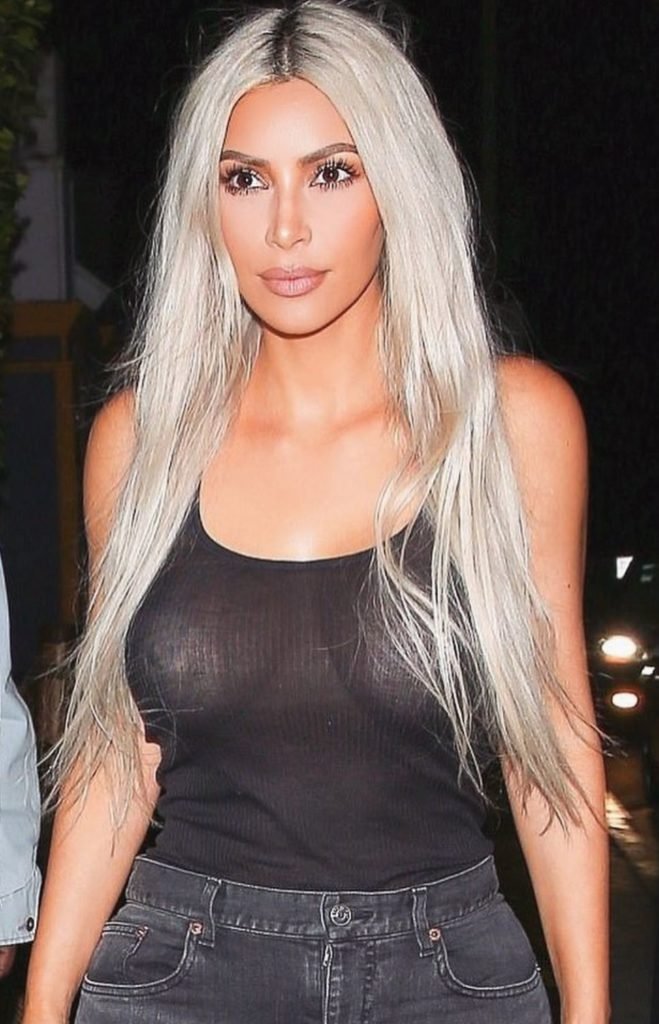 ---
Silver Hair With A Black Shadow Root
Ariana Grande is best known for her long ponytails, but she also rocks silver hair with a ton of style. For this look, Ariana chose to keep her roots black, which adds some interesting contrast to her look. And if you have naturally dark roots, doing this "shadow root" treatment will keep you from having to do touch ups often!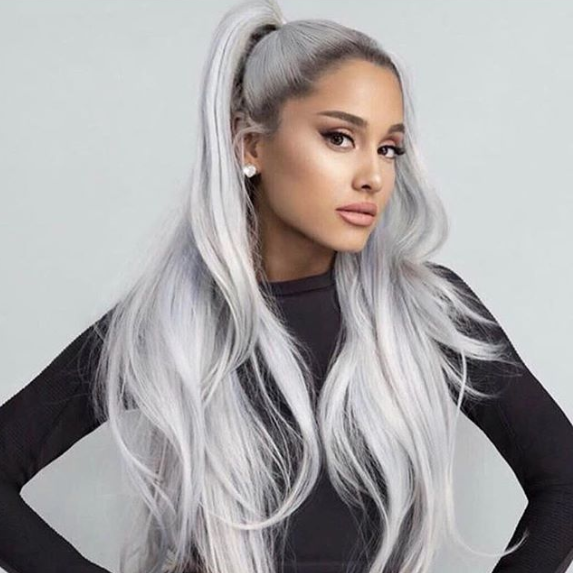 Pink is another celeb to embrace the trend, showing off a stylish gray short hairstyle. She has a lovely short cut with lots of texture, and accentuates the gray hair with tones of purple. Just like going blonde or platinum, when you have gray hair you can add a hint of other colors for a unique look. Purple, pink, green, and blue pastel shade can be paired with silver hair for the perfect on trend look.
---
Silver Hair With Purple Pastel Tones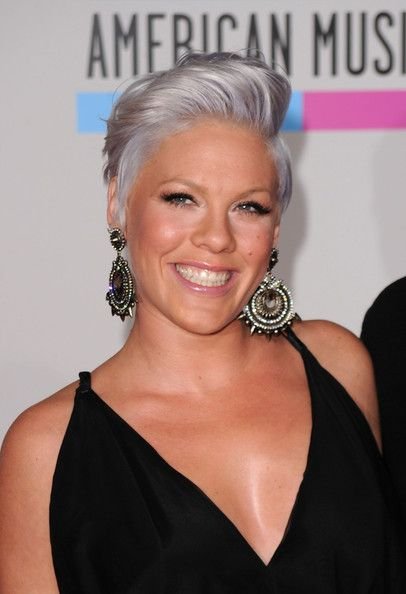 If you are looking for easy ways to test out a pastel hair color along with your new found grays, it's always a good idea to start with a temporary hair color, and make sure it's for you! You can even wash them out often until you find your perfect match!
---
As you can see, there are tons of beautiful ways to go gray. Whether you are looking to transition to gray hair, or dye your hair silver straight out of the gate, use these style inspirations to get you on your way! Just don't forget to do Miranda proud, and invest in some purple shampoo to keep it the perfect shade!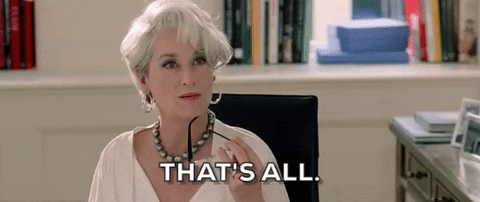 Thanks for reading our guide on ideas for going gray! Remember, it's all about embracing your own style, and having fun with it! If you liked this post, give it a share on pinterest, or visit our page for even more helpful beauty tips!