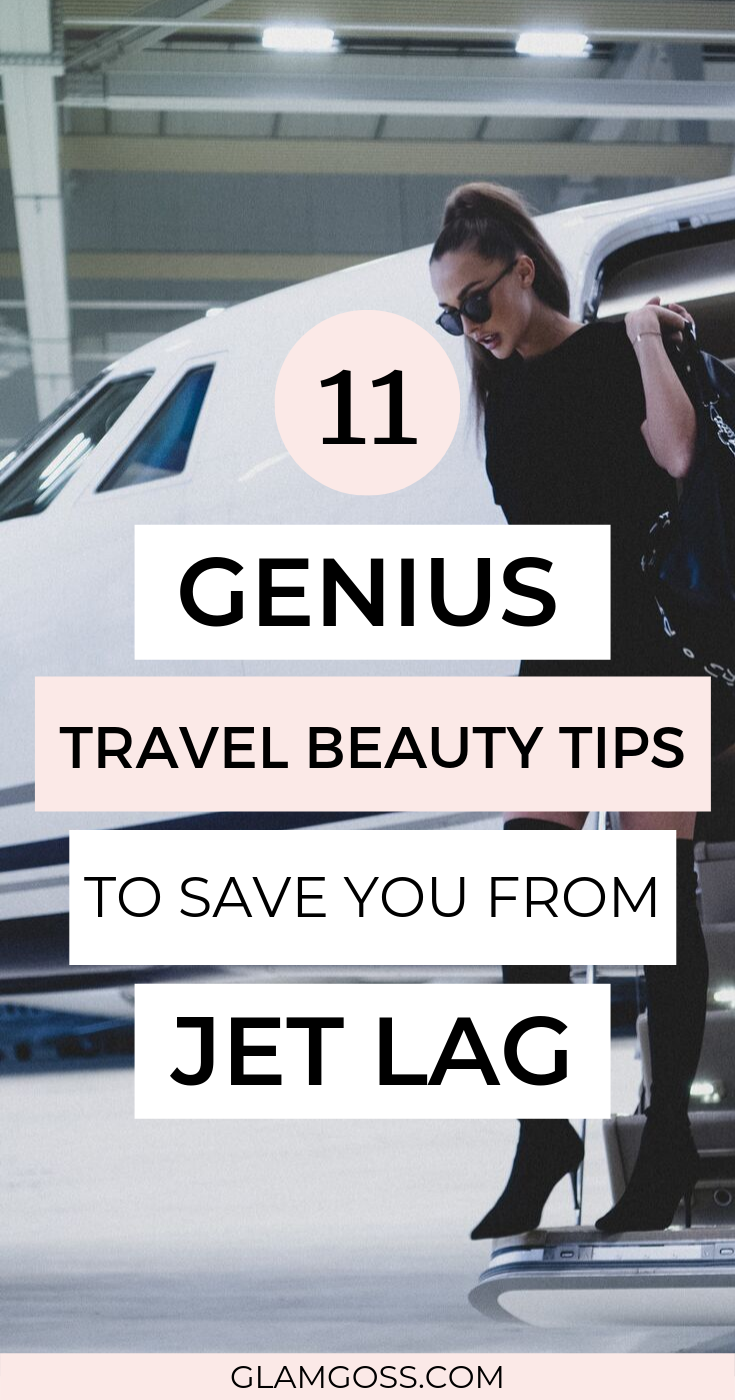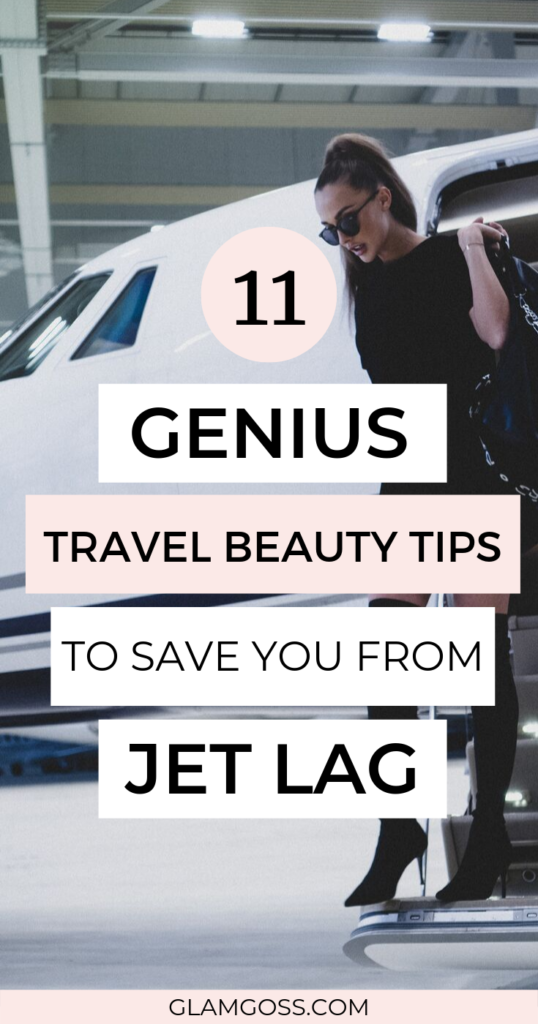 There's no worse feeling than arriving at your beautiful destination, and feeling too jet lagged to take the first vacation selfie! Combat that, with these travel beauty tips to make you look refreshed after a long haul flight!
Plus, these travel hacks will teach you to streamline your beauty routine on vacay, so that the only thing you have to think about is what to order for dinner!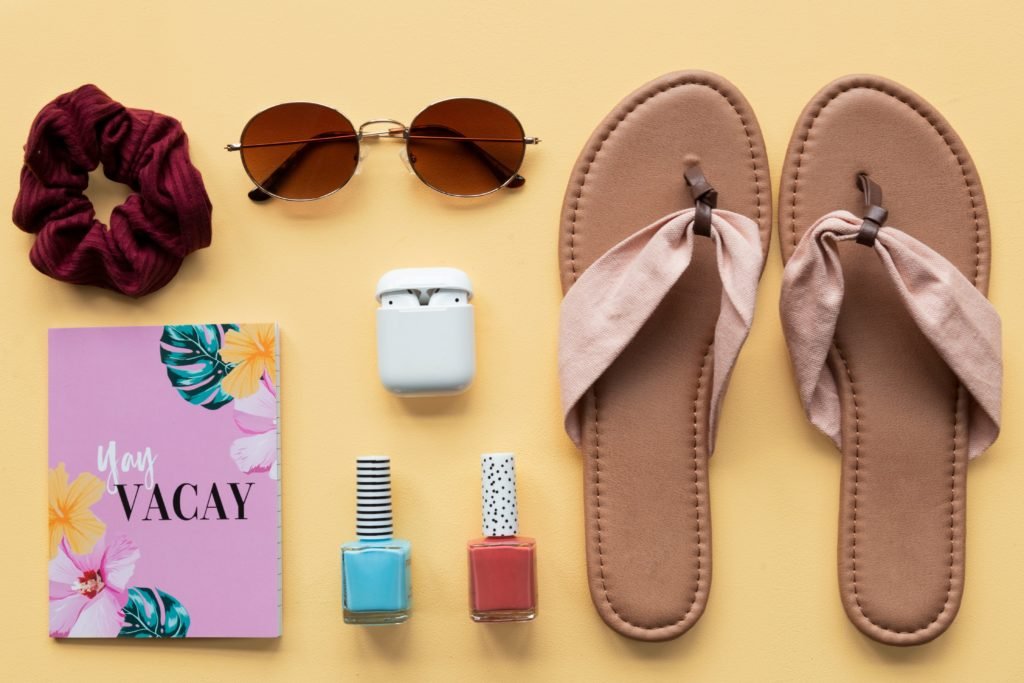 Here are 11 easy travel beauty tips to save you from jet lag, and keep you looking fabulous for your whole trip!
---
#1. Give Your Eyes Some Attention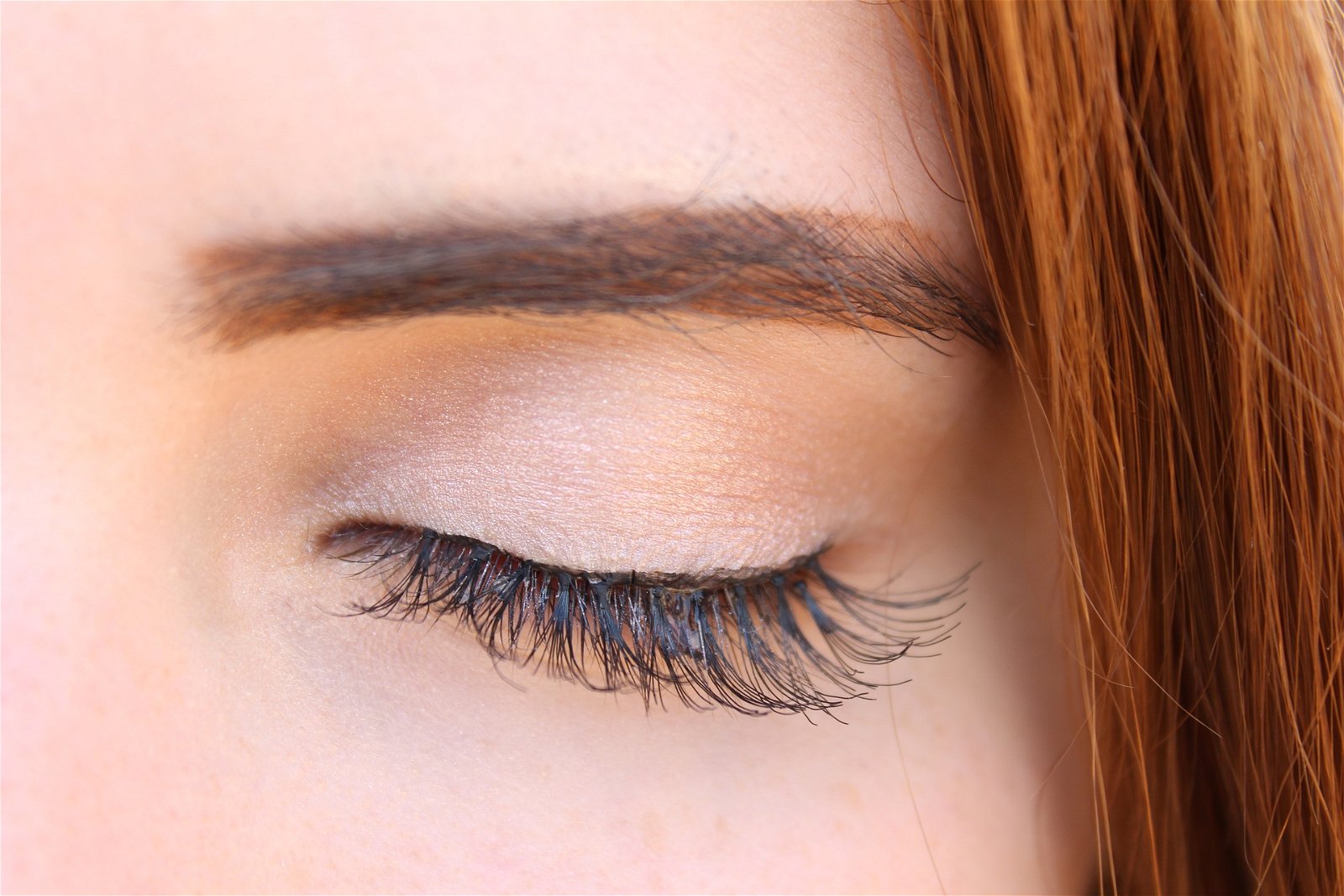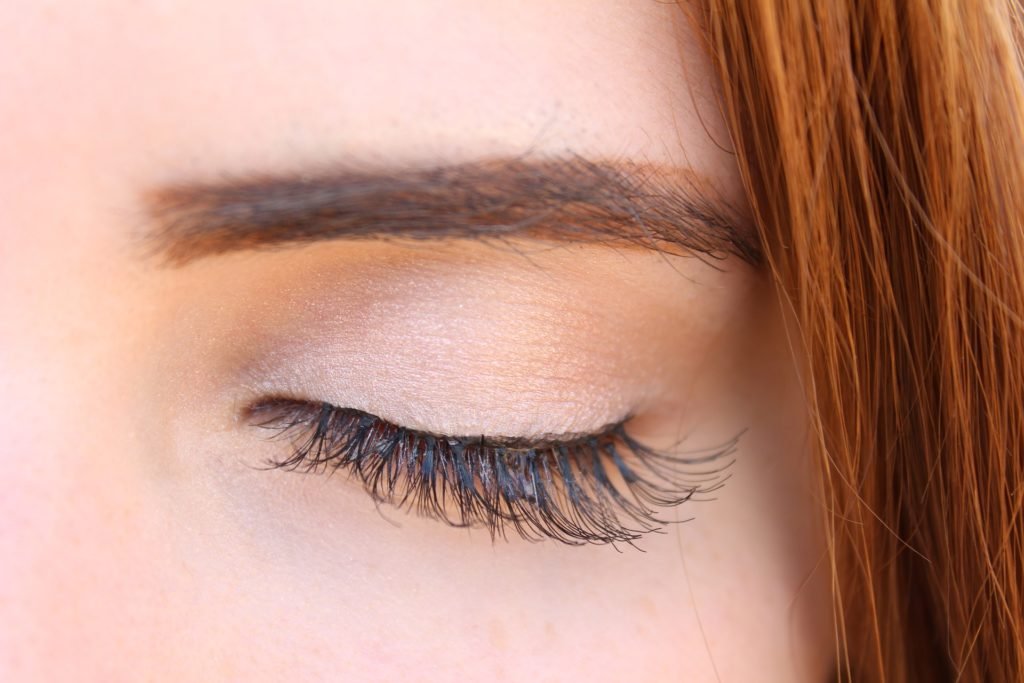 Tired eyes are a dead giveaway for jet lag! That's why your eye care plans should start before your trip. Mascara can be a pain in the butt to keep up with on vacation.
That's why eyelash extensions, or magnetic eyelashes are great alternatives to mascara while traveling. They'll make your eyes look wide awake and refreshed even after hours in the air.
---
#2. Use Straws As A Beauty Hack For Single Use Toiletries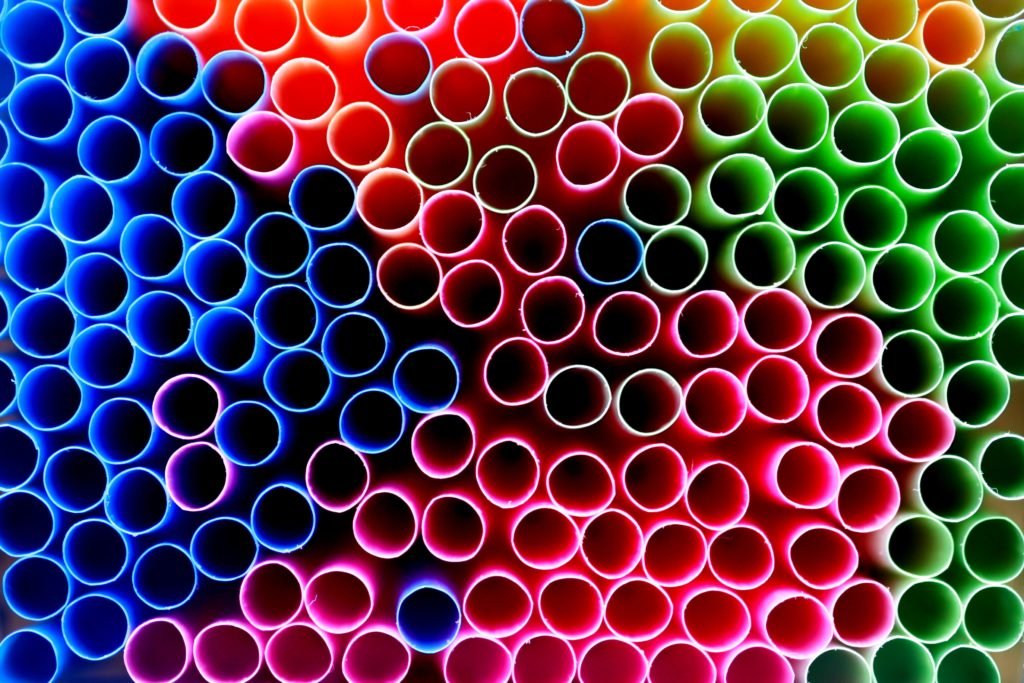 The genius travel hack is perfect for those carry on struggles! To make a perfect single use size of beauty items like moisturizers and foundation, simply use a plastic straw.
Snip the straw to size, fill with product, and seal the tips with a lighter. And voila! You've got the perfect amount to use on board! Here's a step by step tutorial to make them at home.
Alternatively, you can ask if they have sample sizes of your fav products at the beauty counter before flying out.
---
#3. Use These Travel Beauty Tips To Keep Comfy On Board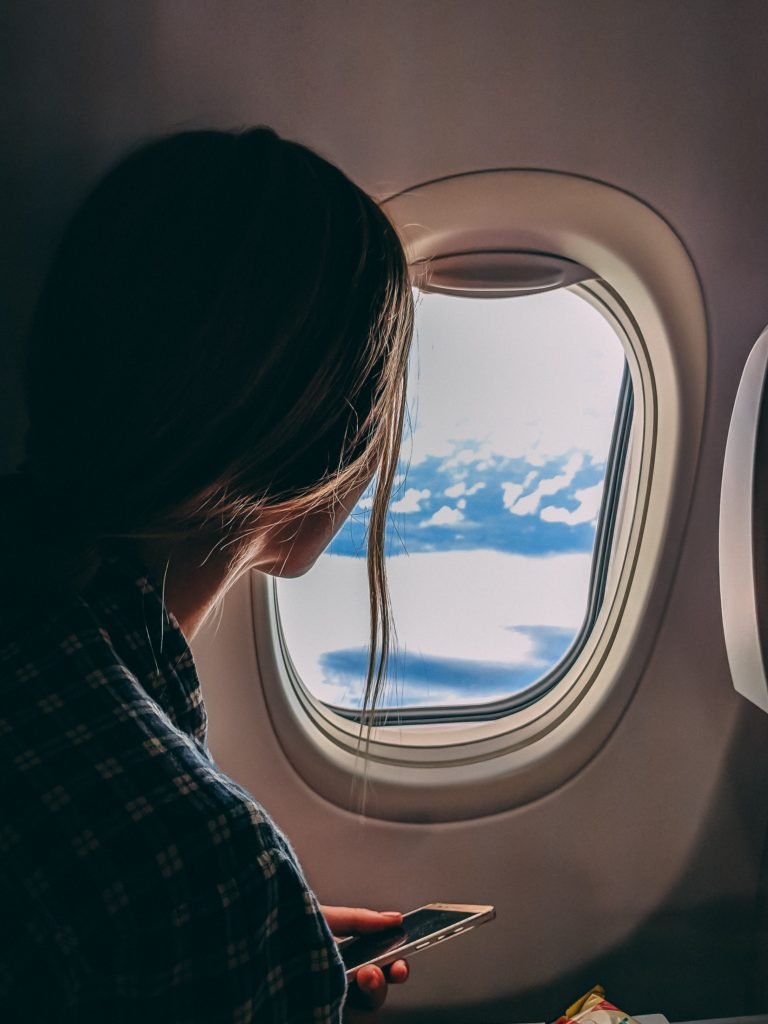 I'm one of those who loves to sleep on planes. Getting a little rest on a long haul flight is one of the best travel beauty tips to keep you lookin' good upon arrival.
I arm myself with a comfy travel pillow, an eye mask, and some airplane earplugs (they relieve pressure to avoid the dreaded plane ear problems). This little collection of supplies + a comfy outfit, keeps me cozy for house on international flights.
---
#4. Make Sure Your Nails Are Made To Last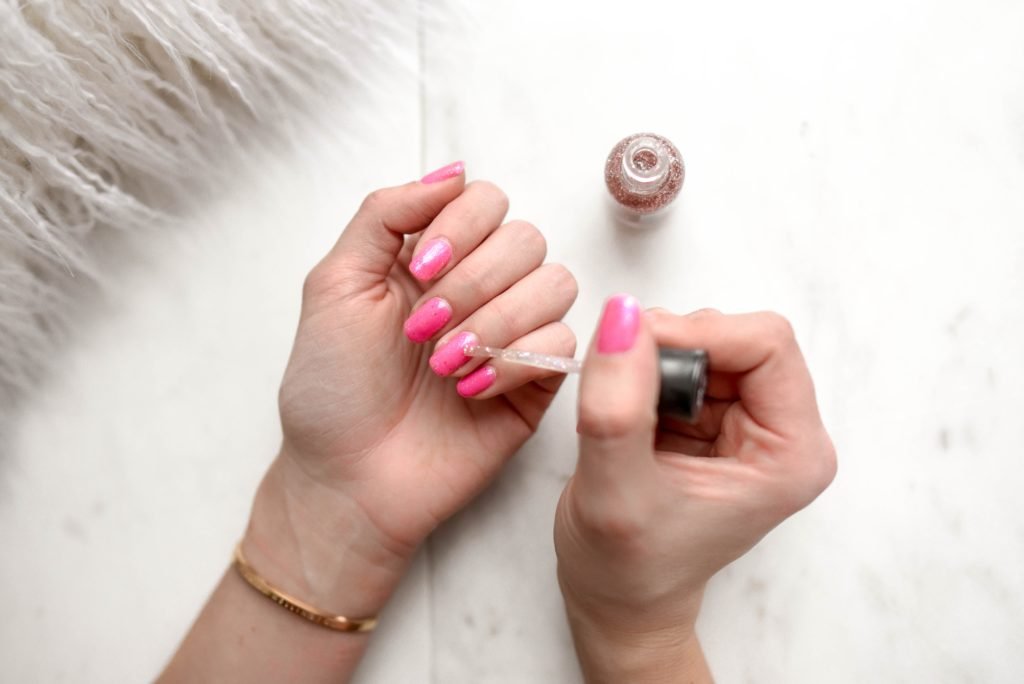 The last thing you want to deal with on vacation is a chipped manicure. To avoid this annoying problem, make sure you're prepared.
Ask your salon for a gel or polygel manicure which are made to last for weeks. If DIY nails are more your thing, try some of the fabulous press on nail options which you can fix in seconds, or bring a mini bottle in your fav shade for quick touch ups.
---
#5. Use These Travel Beauty Tips for Inflight Skincare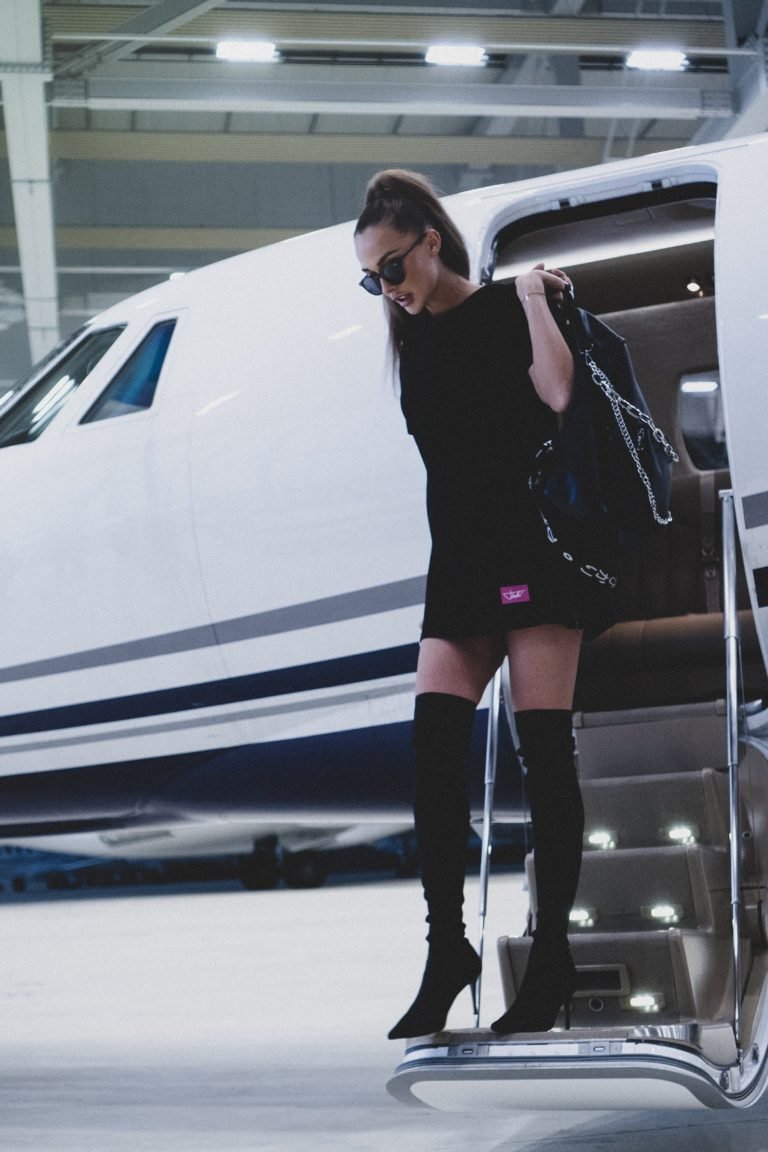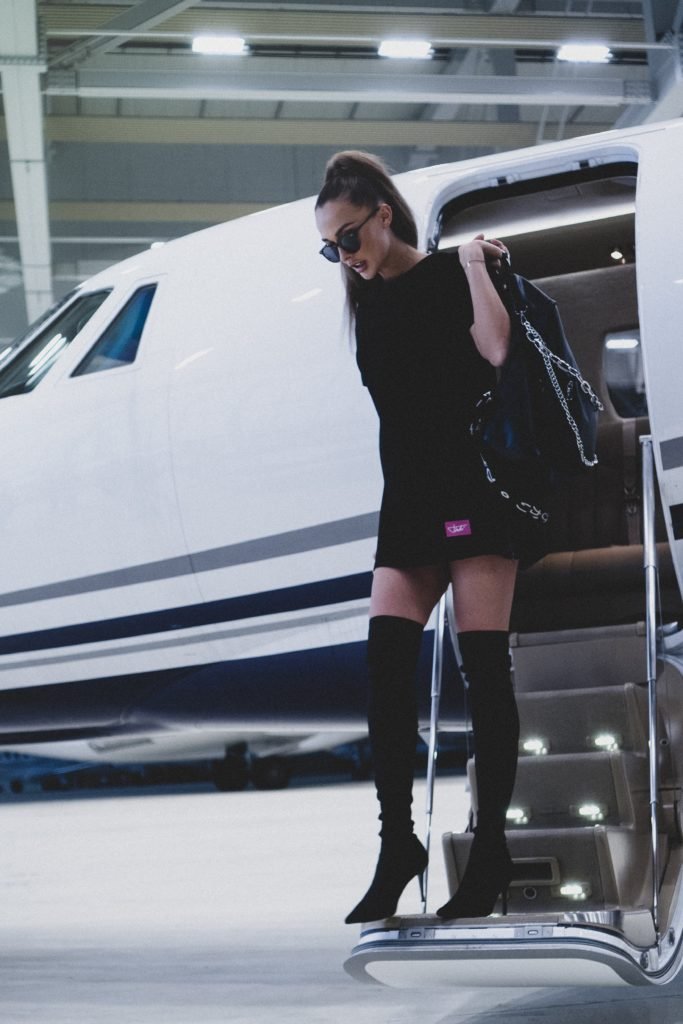 Skin can get dry in the air, and for some reason breakouts seem to always form in flight. To battle these skincare issues, make sure you are prepped to pamper your skin on board.
While traveling, I always use a 2 in 1 moisturizer with sunscreen. Believe it or not, you're not immune to UV rays up there!
When I land, I just need a quick pass with some oil blotting sheets, and a spritz of rose water spray, and it looks like I just stepped out of the spa!
---
#6. Turn To Your Two In One Beauty Items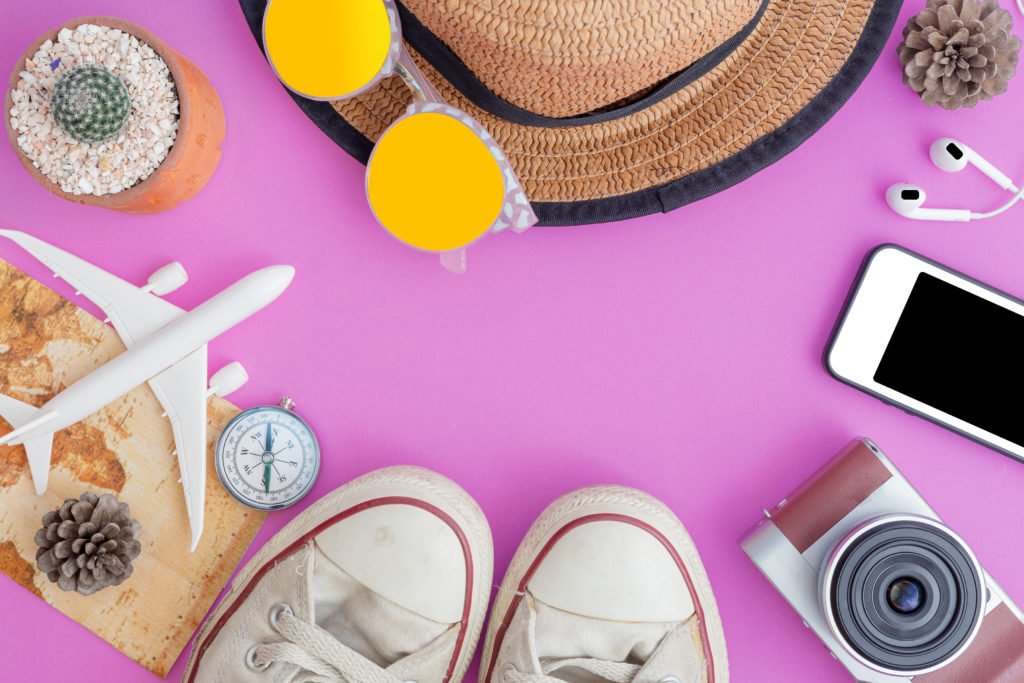 This travel hack not only saves you space in your luggage, but also your sanity. Who wants to go rooting around in their bag for 15 different makeup items in the air?
There are some gorgeous beauty products out there that won't make you sacrifice on glam. Look for two in one sticks like a blush and illuminator combo that you can use on eyes, lips, and cheeks for runway ready skin.
---
#7. Micellar Water In Your Best Friend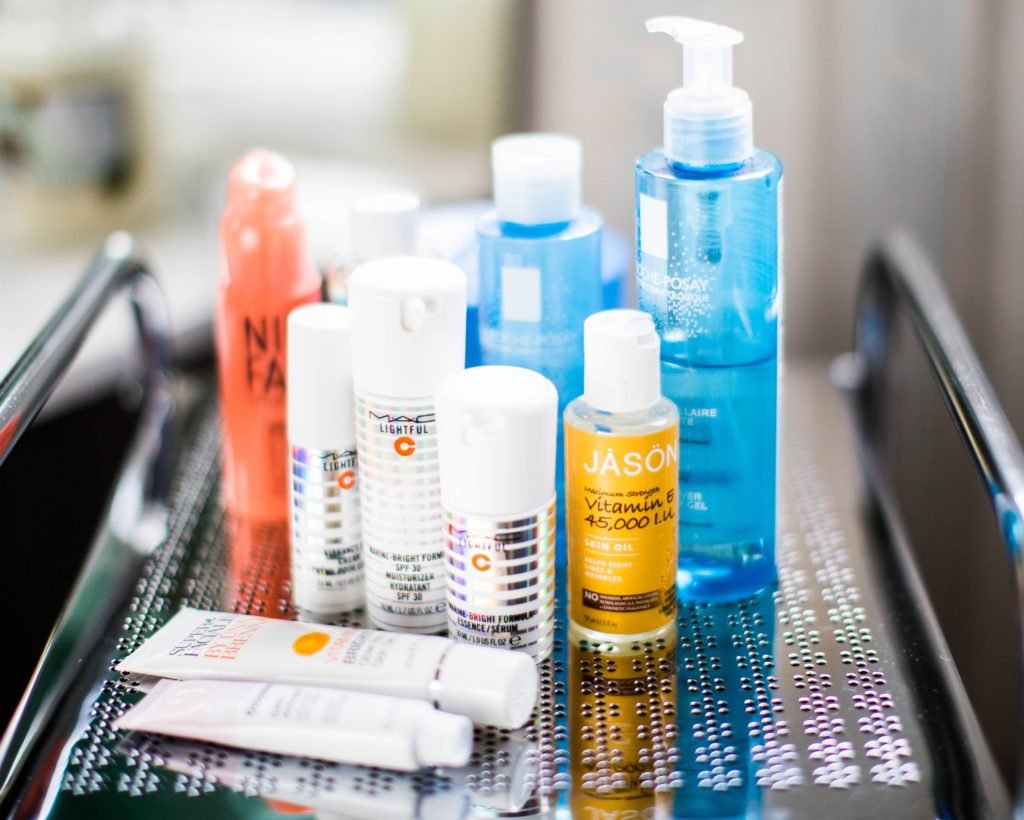 We've talked about the many beauty benefits of Micellar Water in the past, but it's the perfect item to take along as you travel.
The beauty water does it all! It rids your skin of makeup, dirt, and impurities. But it also acts as a cleanser and toner! Best of all? You don't need to rise it off! Having a one step skincare item like this will save you time and time again when you want to pour yourself into bed as fast as possible.
---
#8. Wrap Your Hair With A Pretty Scarf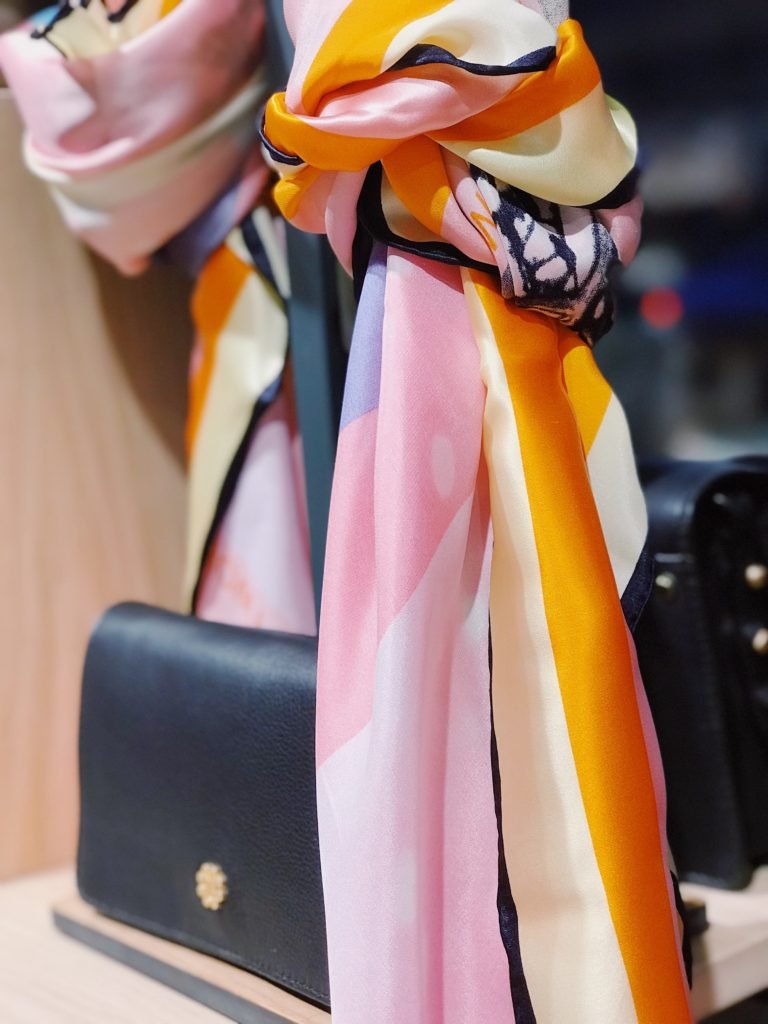 Ever notice how hair can get tangled while your traveling? One of the best travel beauty tips for great hair is to prep it beforehand.
Give yourself a blowout with curls, or another low maintenance hair style. Then put it up into a loose bun, and wrap it with a stylish head scarf. This will keep your style in place so that all you need is a quick touch up when you land.
---
#9. Dry Shampoo Is A Lifesaver While Traveling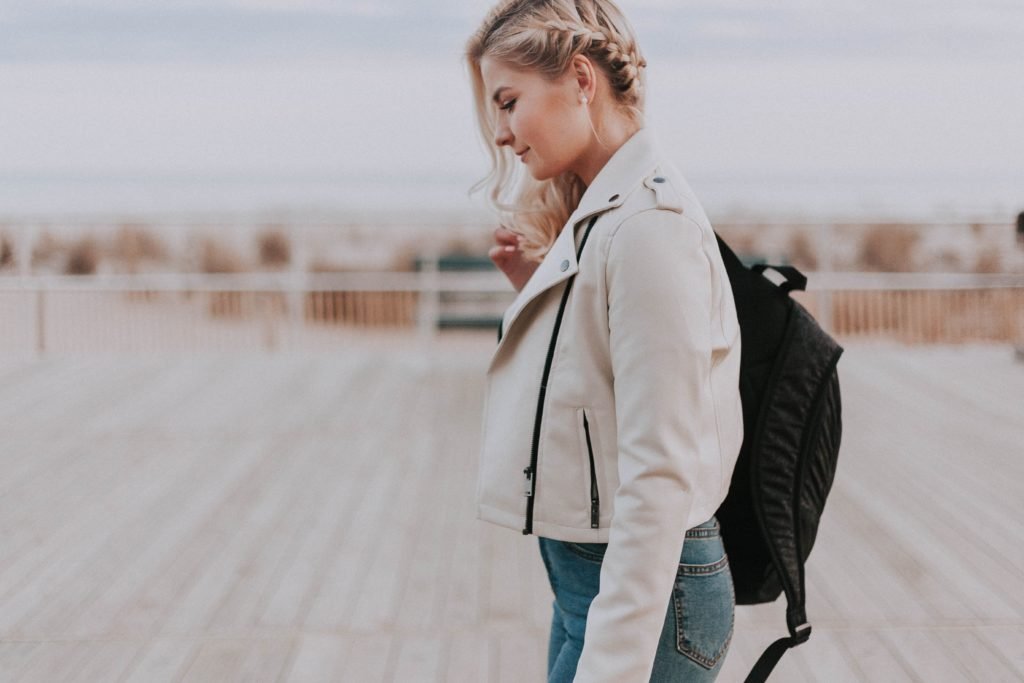 At some points on vacation- my hair is 70 % dry shampoo, and guess what? It still looks great! You can really stretch your hairstyle out a few more days with the help of some trusty dry shampoo.
Look for dry shampoos that match your hair color, or that are colorless so that you don't even have to rub it in. If you don't have any dry shampoo in a pinch, baby powder is a great substitute to stretch days in between washes.
---
#10. Skip The Blow Dryer Altogether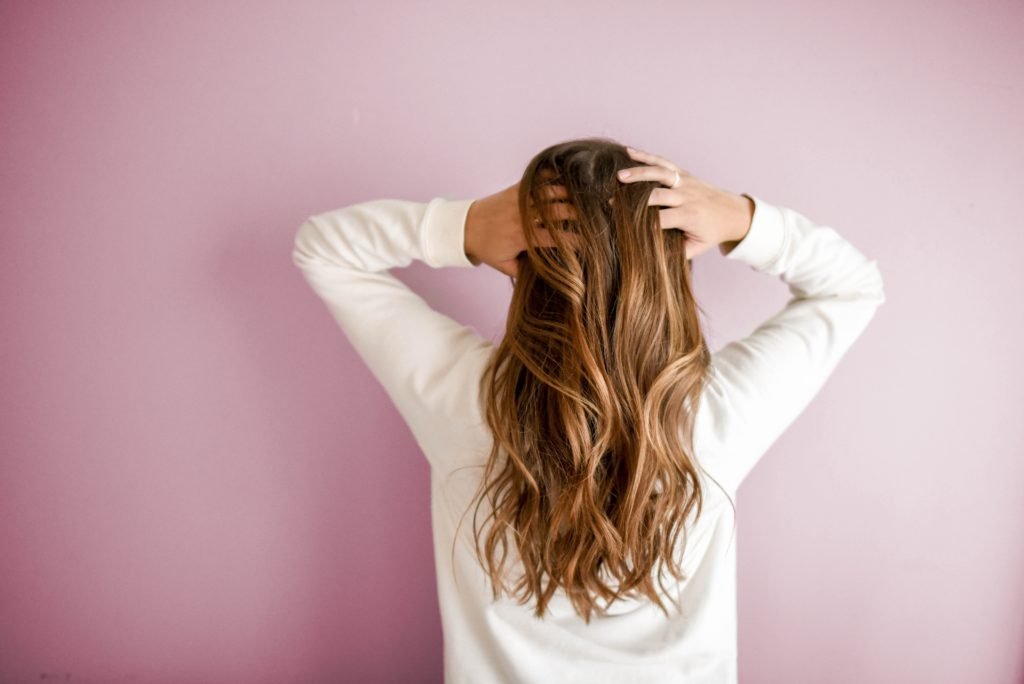 Blow dryers are really a pain in the neck while traveling. They're bulky, and if you're traveling to a different country, the voltage conversion could fry your blow dryer anyway!
That's why I always skip the hair dryer, and bring a lower voltage hair tool instead. Either a hair wand or straightener is all you really need to create a nice hair style. If I'm traveling to europe, I also bring an international voltage convertor for my hair tools and chargers.
Just make sure you give yourself some extra time to air dry your hair, or use the hotel provided hair dryer (it may just take a bit longer than at home!).
#11. The Ultimate Travel Beauty Tip For Storage: Folding Toiletry Storage Bag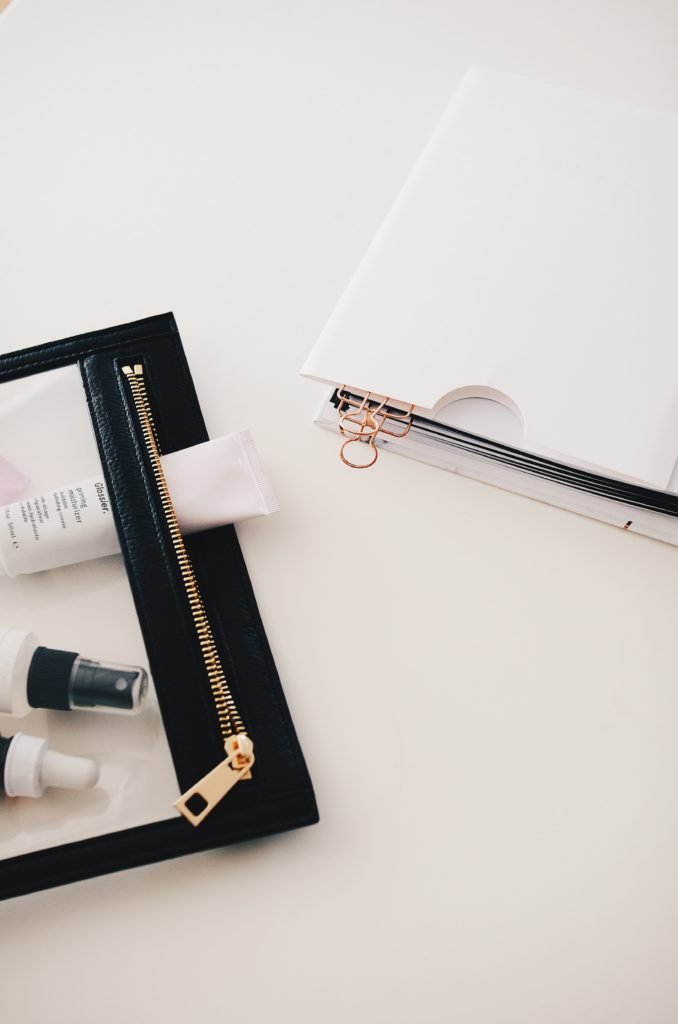 These bags are a total space saver when traveling, and keep you from cluttering the precious counter space in the bathroom. That's why these folding toiletry bags are one of my favorite travel beauty tips.
Look for bags that have clear plastic pouches. That way you can easily see everything and find products quickly! And the bonus is that the plastic bags contain spills and leaks, to your luggage from shampoo explosions!
---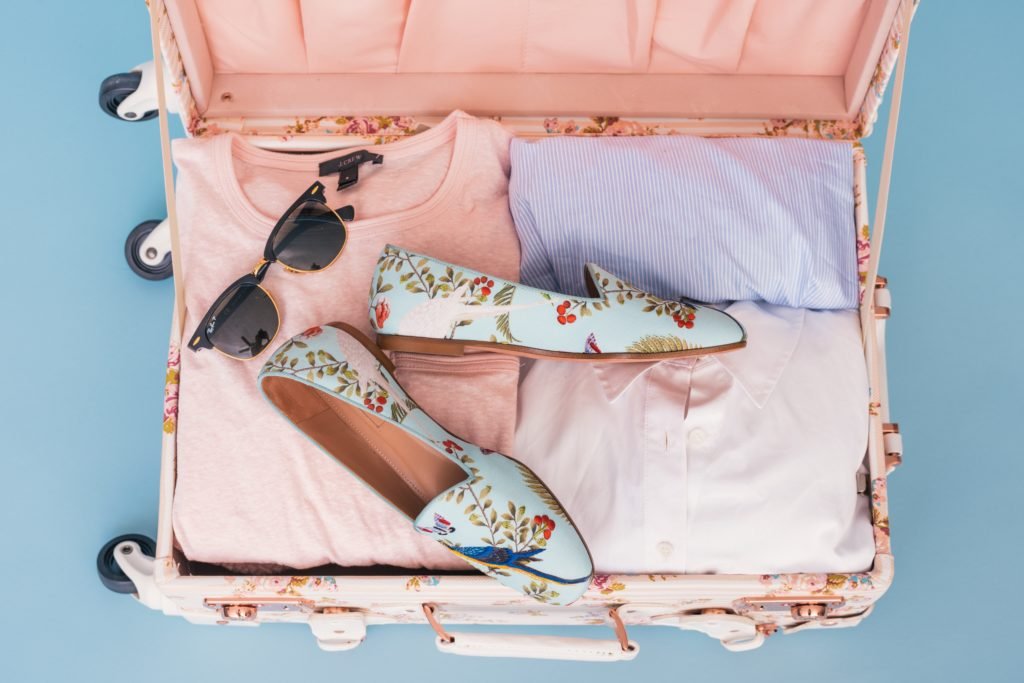 I hope you enjoyed this round up of the best travel beauty tips that will save you from looking jet lagged! And just remember the biggest beauty tip:
Don't stress if you forgets something! Chances are you don't need it, or you can find a replacement when you land! No sense creating worry lines on that pretty face- just enjoy your vaycay!